Grange Park Parliament
Grange Park School Parliament
At Grange Park, we are proud to have our own school parliament. This is an opportunity to hear the views of all pupils through a democratic process and learn how to action ideas.
Our School Parliament focuses on:
Working and learning together
Learning about democracy
Learning how to play a positive role model in our community
Improving our school for everyone
Each class across the school has a class councillor who is responsible for collecting the views and issues raised in their classes. In Year 6 instead of councillors, each 'family' has two MPs (Members of Parliament).
Every half term, MPs meet with the class councillors to receive feedback and ideas from across the school. These meetings are chaired by the MPs who also work to an agenda and take minutes.
MPs meet weekly with a Deputy Headteacher to work through an action plan and discuss any future initiatives.
The MPs meet with Tijen each half term to feedback on any progress and to discuss ideas.
Our School Council 2021/22
We are pleased and excited to announce School Parliament 2021-2022. Since the start of term, Year 6 and children across the school have been working hard writing applications and preparing speeches ready for the elections that took place on Friday 1 October. The Year 6 MPs made some excellent speeches during family assemblies, outlining brilliant manifestos that we can see having a great impact on the children's experiences at Grange Park. They spoke confidently and filled the room with anticipation of what was to come. On Friday 1 October the whole school voted for the speeches and MPs that they thought would best represent the school and have the most impact. As well as this, children in class had the opportunity to tell their peers why they would make a good councillor so that they would vote for them.
Trent Family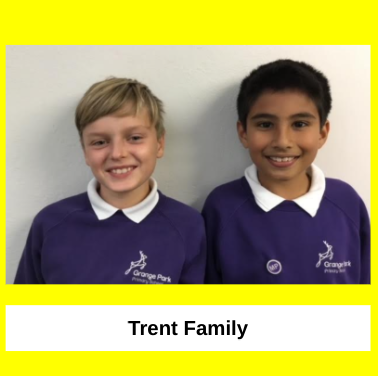 Broomfield Family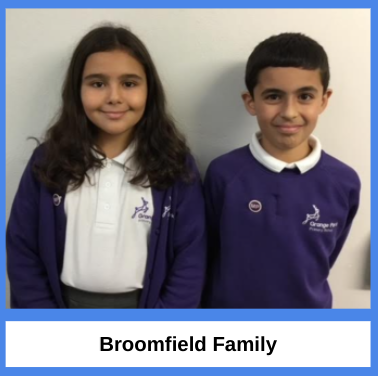 Oakwood family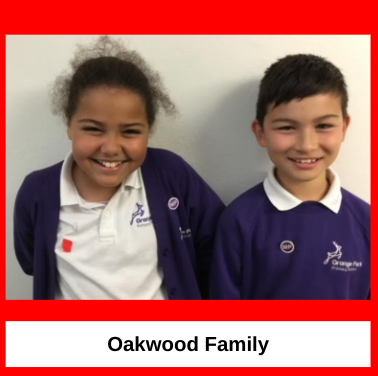 Grovelands family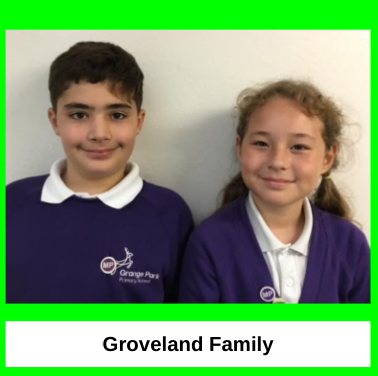 Grange Park class councillors
Councillors support, gather views and share work with year 6 MPs to make positive changes in the school have been selected for years 1-5. They are:
Butterfly class - Ebrah - Dragonfly class, Vincent - Grasshopper class - Joshua and Ladybird class - Ava
Kingfisher class - Zareena, Puffin class, Toby, Robin class - Alex and Elodie - Woodpecker class
Ash class - Sanai, Cedar class - Tess, Adam - Willow class
Jaguar class - Theo, Leopard class - Alfie, Puma class - Andre and Tiger class - Krish
Jupiter class - Lucy, Mercury class - Toby, Neptune class - Zidane and Saturn class - Anaya
The first meeting for MPs took place this week and they shared some wonderful ideas of what they wanted to do throughout the year. MPs will be helping to support in assemblies and this year will focusing on supporting mental health, the acts of kindness programme and continuing to improve lunchtimes. We will be holding a full Parliament meeting early in the second half of the autumn term and will be feeding back to Tijen very soon. Watch this space for the exciting things to come.