Solving puzzles and checking teeth in Nursery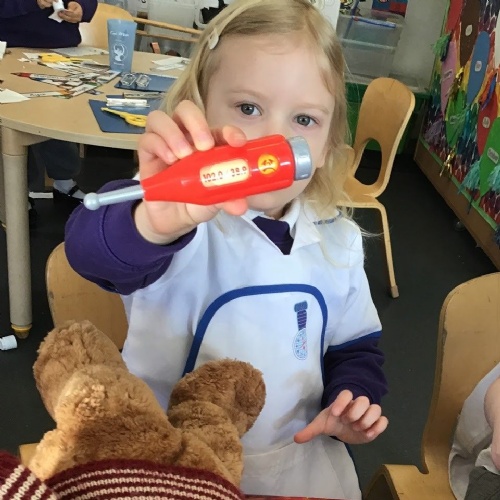 The Nursery children have been learning all about their bodies and how they move as part of our Learning Quest 'Things that Move'.
This week they visited the Teddy Bear Doctors Clinic and discovered how to use all the equipment in a doctors kit including a stethoscope and thermometer. Dressed as Doctors, the children examined Daddy Bear, Mummy Bear and Baby Bear to see if they could make them feel better. It's been fantastic to see the children really enjoying their phonics learning at school.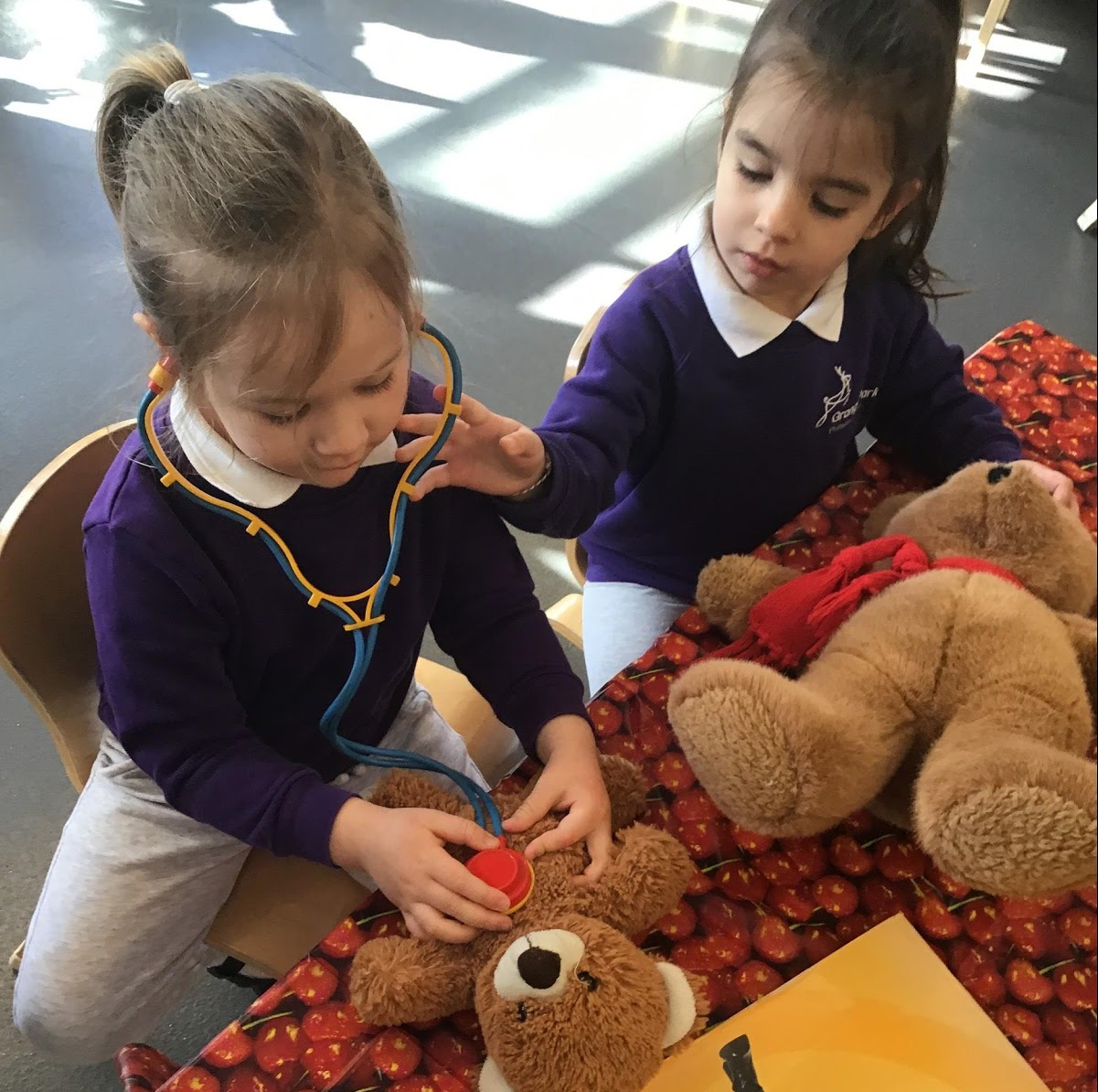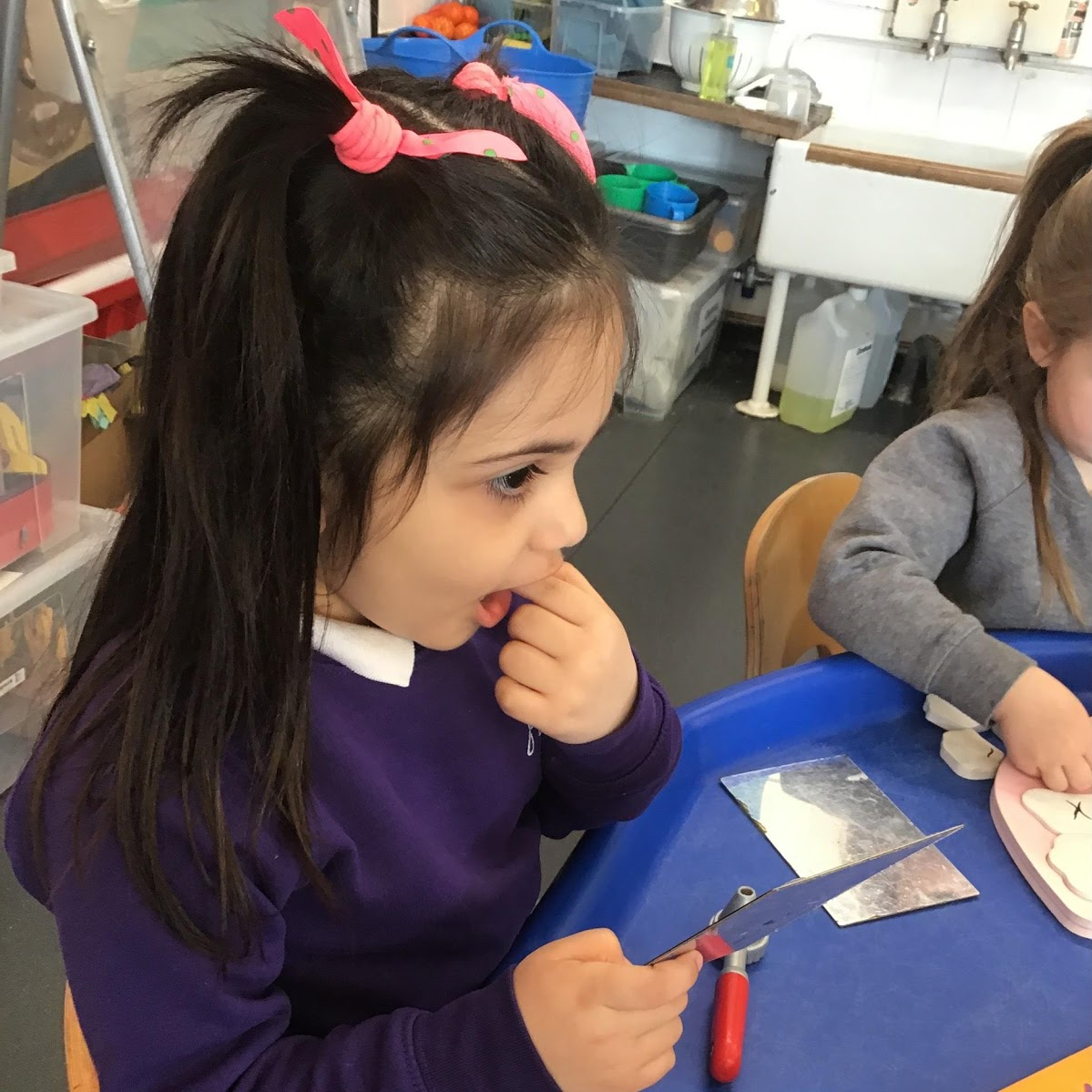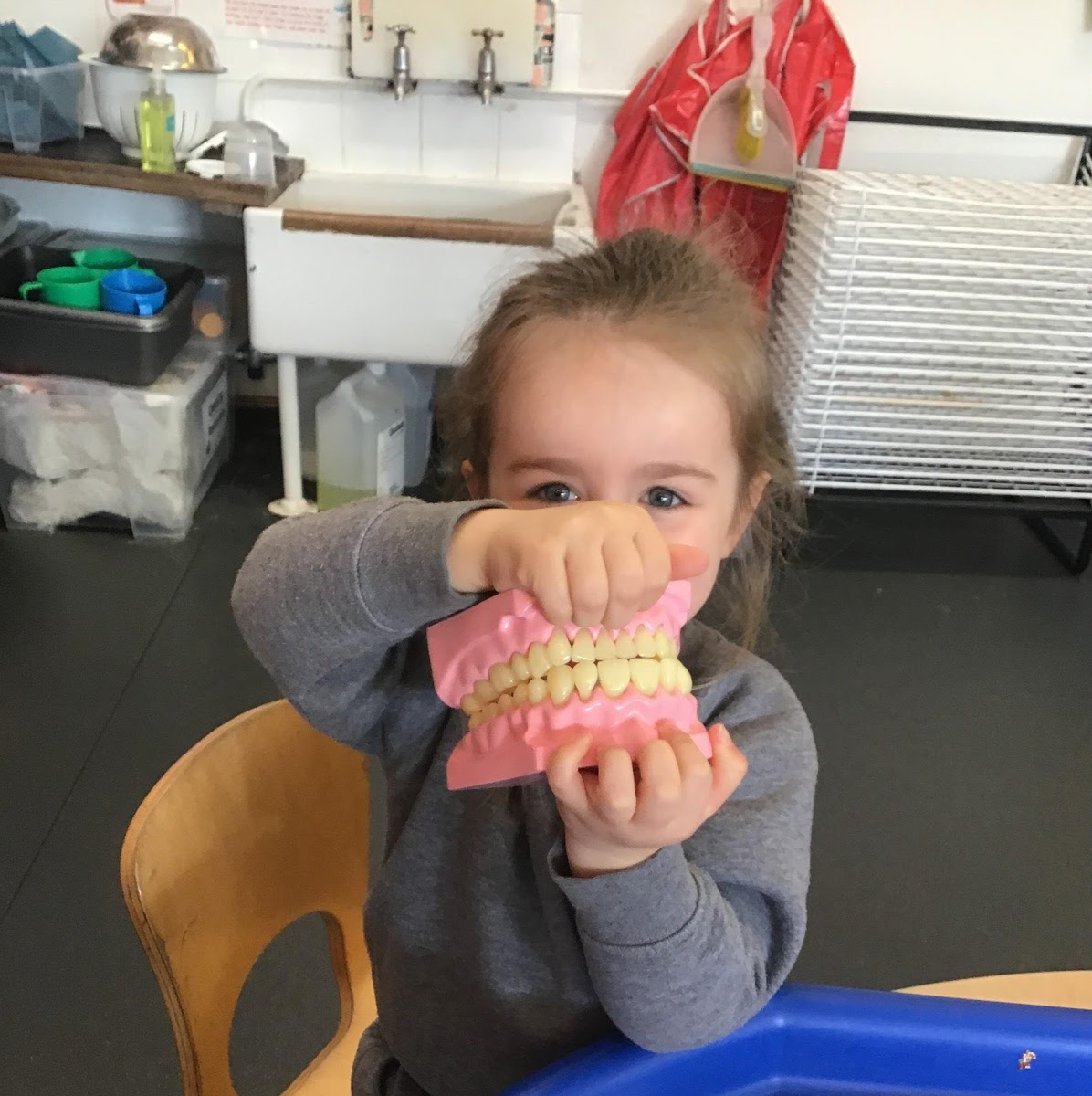 Our sound this week was 't' and it was time to visit the dentist to look at our teeth! Everyone had fun investigating giant sized teeth and looking inside our own mouths to see how many teeth we have. The children learnt how to brush their teeth using toothbrushes and models of teeth, including the hard to reach spots hidden at the back!
Our Investigation Station has been full of butterflies and caterpillars this week! The Very Hungry Caterpillar Story has excited all the children. They have been asking questions about how the caterpillar changes and what real caterpillars and butterflies look like. The children solved life cycle puzzles and created observational drawings looking at models and images of caterpillars and butterflies. It's been a very busy time in Nursery.