The Golden Age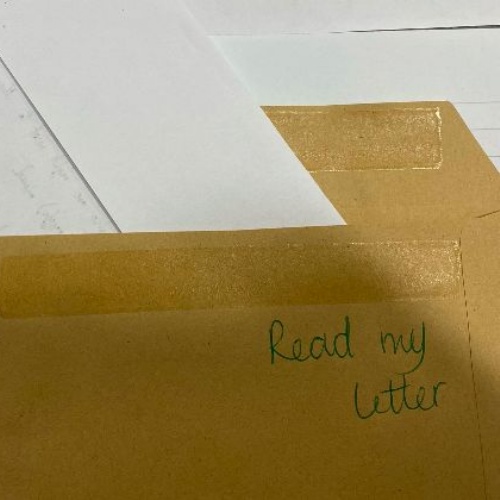 For our learning quest topic, Year 5 have been focusing on Ancient Islamic Civilisation (The Golden Age).
In our first lesson, we studied how different Baghdad was to London in 900AD. We discovered that there were many differences between the two cities. For example, in London there were very few books and hardly any readers however in Baghdad, there were millions of books and many thousands of readers.
We then learnt that Baghdad was the most advanced city in the world. The city was completely round and the important things were placed in the middle, such as a mosque and the House of Wisdom which stored all of the worlds knowledge. We also discovered that Baghdad built one of the first hospitals, set up universities, observatories as well as invent mechanical devices that tell you what time the sun will rise and what time to pray.
After learning about the Golden Age, we imagined growing up in Baghdad in the year 900. We imagined that our family members were merchants that regularly took trips to Scandinavia to buy precious furs. Whilst being there, we imagined meeting a child who had returned to Scandinavia from London during the time of the Vikings (Lundenberg).
We decided to write a letter to our new friend to explain why they should visit us in Baghdad.
Read this letter to get an insight as to how advanced Baghdad was as a city.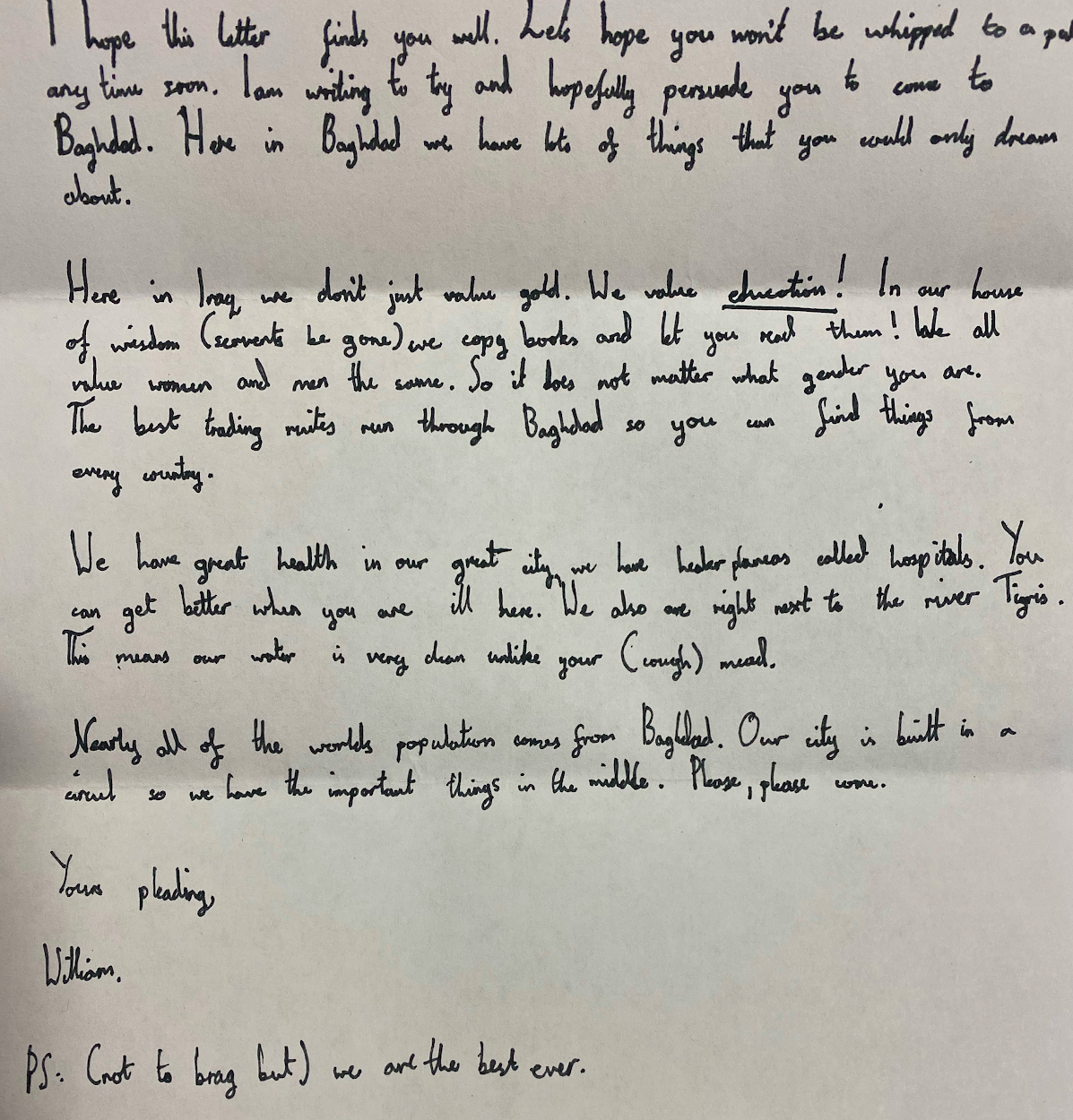 Letter written by William in Neptune Class.