Planet poetry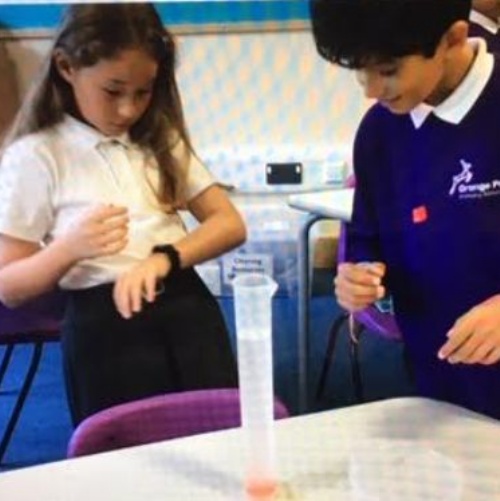 In celebration of National Poetry Day, we shared some of our favourite poems and then followed this up by researching facts about our class planets.
We used our research to create our own acrostic poems. Have a look at the lovely poetry from Year 5, we hope you like and learn something new from them!
Our half term so far has been jam packed with new learning across the curriculum including some exciting science investigations on forces.
We have been working hard to make connections to our prior learning and apply this to creating questions and investigations that we can carry out to find answers to these!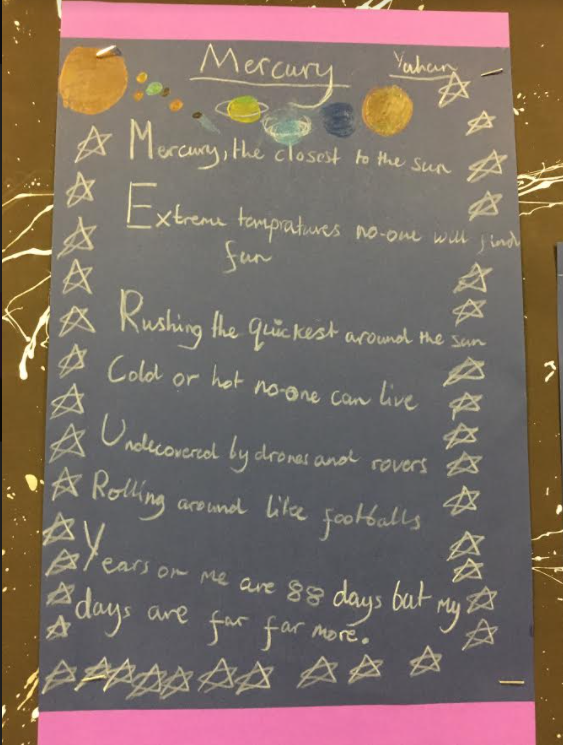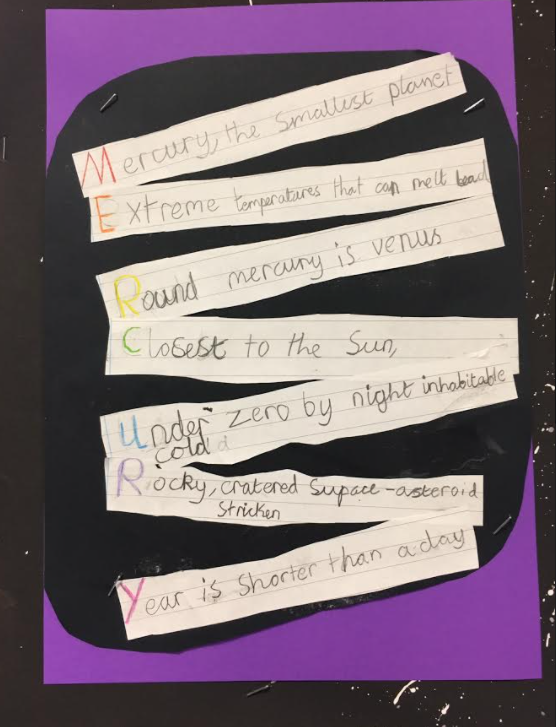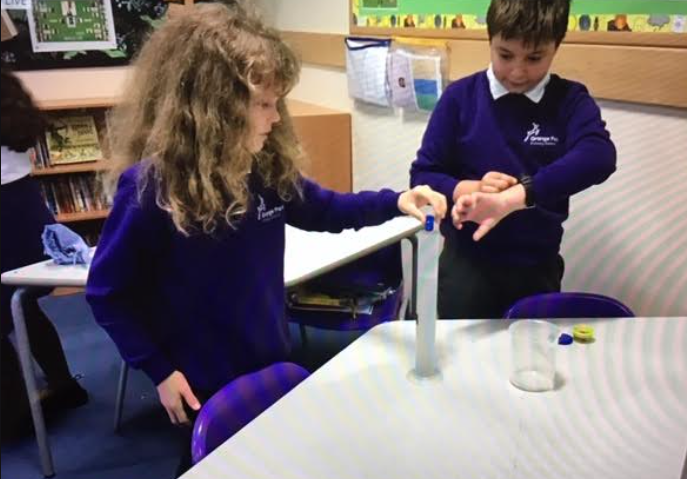 Pupils investigating questions about water resistance.