How fresh is your air?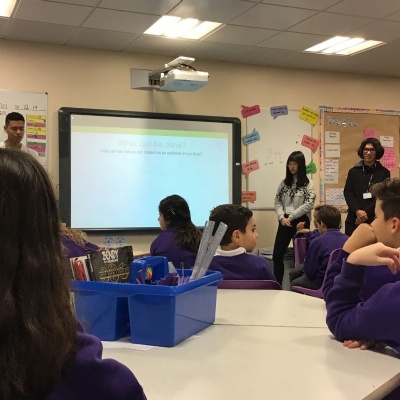 Year 5 having been learning about air quality and pollution.
This week, Year 5 have been visited by UCL students. They gave us feedback on the air pollution in our local area. This allowed us to see real science at work. The results of the experiment will be used to create new inventive ways of lowering air pollution. In English, we have used this data to write information texts on the issue.
"I cannot believe our air quality is so poor!" stated Christian.
"Something must be done about this," added Tarai.
"I am going to write a letter to the government," retaliated Olivia.
"This has made me want to work as a Scientist," shared Sam.
We are so passionate about this issue in Year 5. We have a message for you all: 'Our world is precious. Adults, help us to keep it safe.'