Secondary transfer 2021
Secondary transfer information to parents
Parent Presentation 2020/21
Please click on links below for further information:
Queenswood Entrance Exam 2021
Please click to visit the school's website
Please find details for the Queenswood 2021 Entrance Assessment Procedure which can be viewed here.
Mill Hill County High School
Please click here to see information for the Aptitude Test Dates for Year 7 entry, September 2022.
Belmont School
Mill Hill Foundation's virtual open event taking place on Saturday 8 May. Please see flyer with information about this event.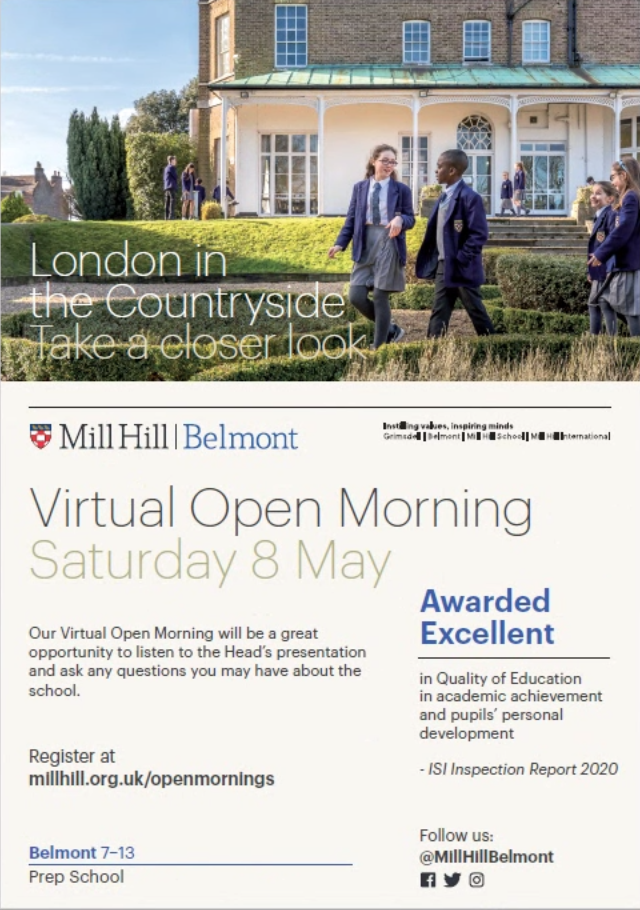 Dame Alice Owen's School
Please click here for information about the entrance exam for Year 5 children.
St Columba's College and Prep School
On Thursday 10 June 2021, St Columba's will be hosting a Senior School Virtual Open Evening from 7.00pm – 8.00pm, via Zoom. During this event, there will be videos from students, parents and alumni, and a live Q&A session with the Head, Deputy Head, and other members of staff.
Families can register by going to the 'Visit Us' page on our website, click on the 'Senior School Virtual Open Evening' event and complete the online registration form.