Celebrating music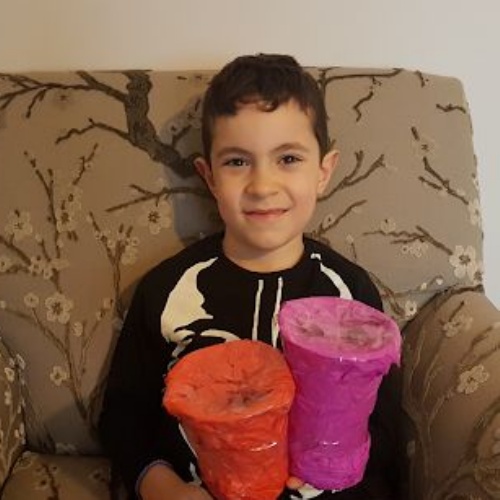 African drums made at home after watching an instructional video.
In Year 1 children have been singing songs online and learning how to make their own music on kitchen pots and pans! Year 2 have been learning about African rhythms for their Mad about Madagascar topic.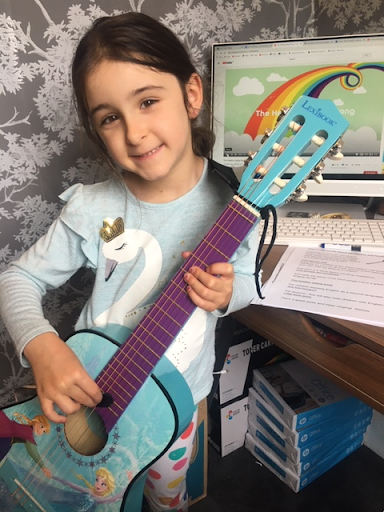 Enjoying singing and playing guitar at home.