Year 2 Church visit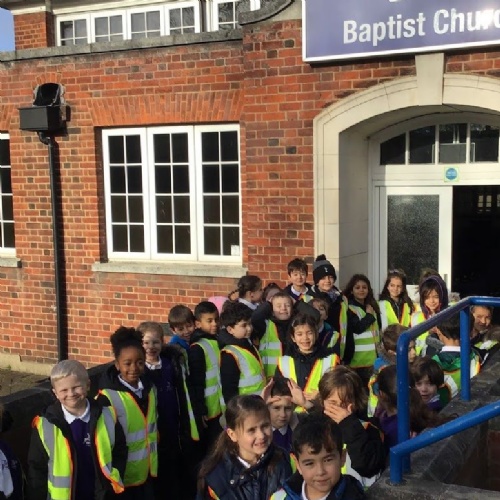 At the end of last half term, we visited Enfield Baptist Church as part of our Christianity topic.
We took a local bus to Enfield Town and when we arrived at the church we were met by Mandy the Senior Minister. When we sat down we answered questions and shared what we had already learnt about what it means to be Christian, which she was very impressed with! We were then able to learn more about Baptism and some of the children acted out a Baptism with Mandy.
Mandy explained that when someone is baptised they become part of God's family and that it is the start of a new beginning. Our trip helped us to build on previous knowledge and learning that had taken place during our RE lessons, as well as to learn so much more about Christianity and the Baptist Church. We also really enjoyed riding on the bus with our friends!