Exploring outside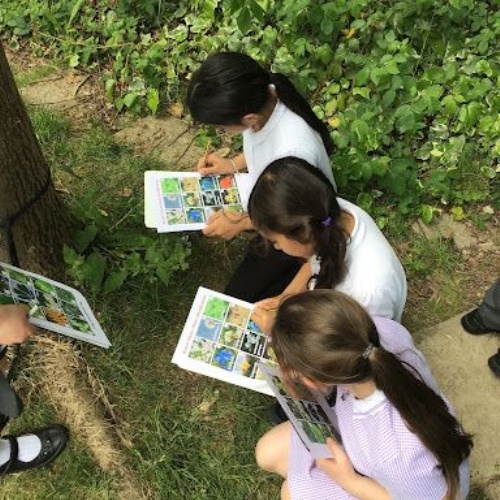 In Year 4, as part of our science topic 'Living things and their habitats,' we took our learning outdoors to explore.
We also identified and classified a variety of British plants on our school grounds including the Grange Park pond.
Looking at the shape of the trees, the shape of its leaves as well as if anything is growing on the trees enabled us to identify different types of trees.
We considered why the tree or plant has been able to grow in certain areas and discussed how we knew which plants were flowering or non-flowering plants.