Let's go outside in nursery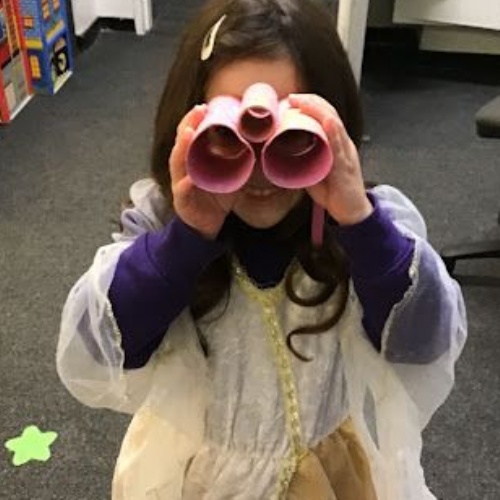 As part of their new topic 'Let's go outside', nursery have been busy creating their own binoculars at home to use in school to retell the story 'We're going on a Bear Hunt'.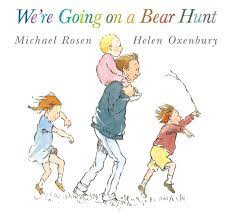 'Tiptoe, tiptoe, it's the bear...'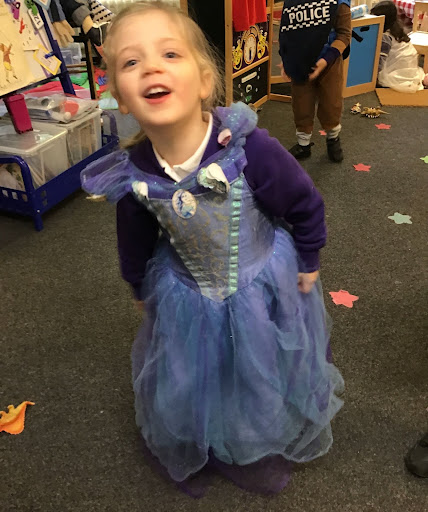 "Deep dark forest, stumble trip, stumble trip."
They have enjoyed learning the key phrases from the story and using actions and silly voices to retell the story as a whole class.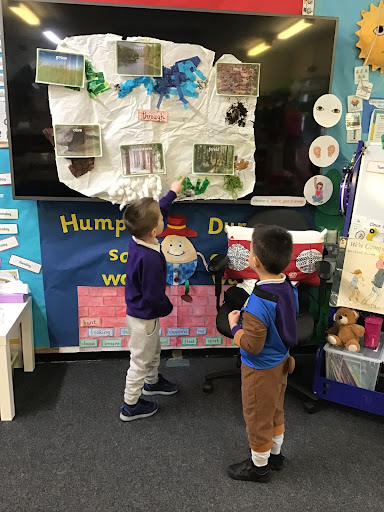 The children also created a giant sensory story map using different materials to show mud, grass, water, trees and bricks.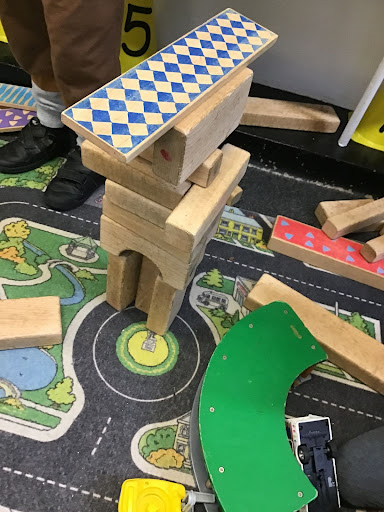 The Acorns have been discovering different ways to construct collaboratively with bricks. Through trial and error they have learnt new ways to build taller towers together.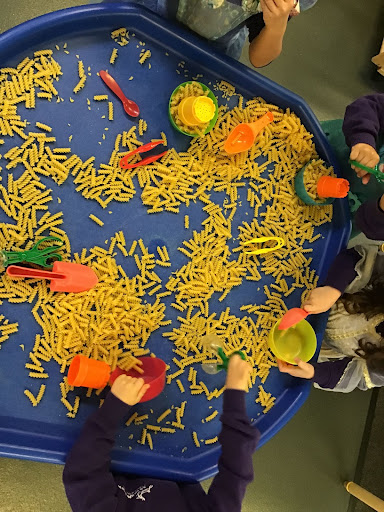 The children have been developing their fine motor skills using different hand tools to pick up pasta at speed.