Rock detectives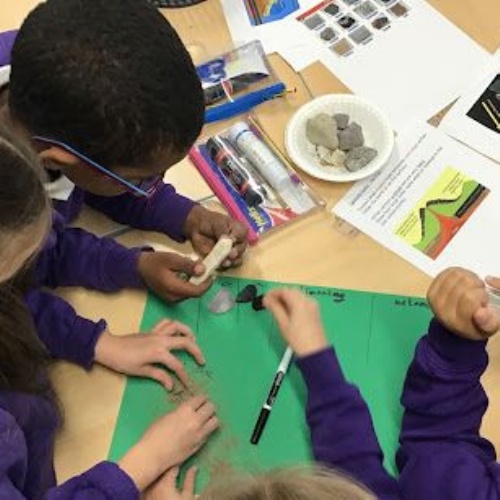 In Year 3, we have been rock detectives and in our lesson we were learning about different types of rock and how they are formed.
We looked through a magnifying glass and had to distinguish between the three and then group them according to their properties.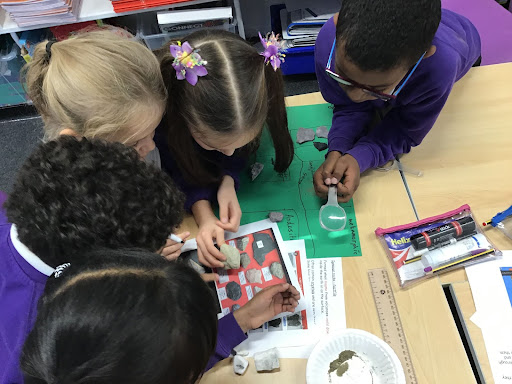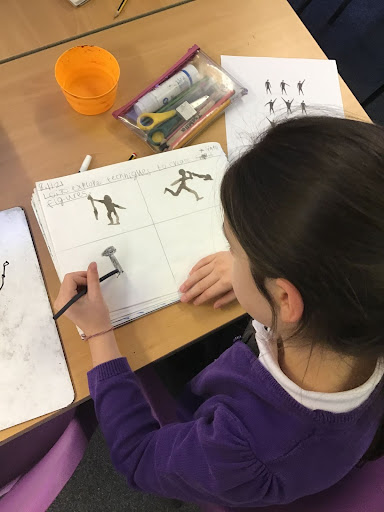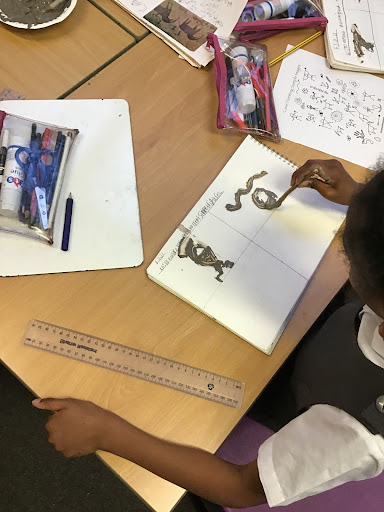 For art, we are learning about cave art and how cave paintings were created using different natural resources, such as soil, coal, clay and even blood. We painted our own figures using clay and water and charcoal and water. We observed different pictures closely and tried to imitate them including their movements.