Nursery enjoying outside time in the sun!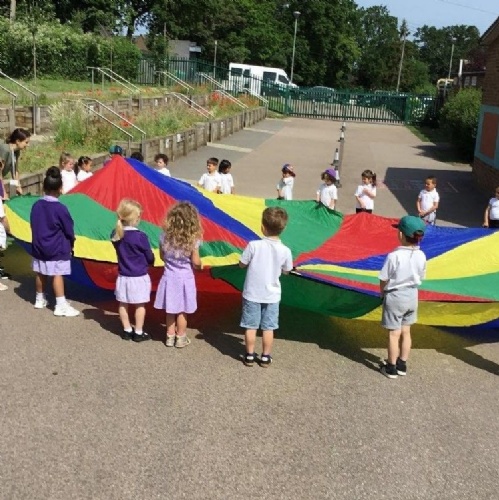 The children in the nursery have really enjoyed making the most of the lovely weather and spending lots of time outside.
We particularly enjoyed working together using the parachute.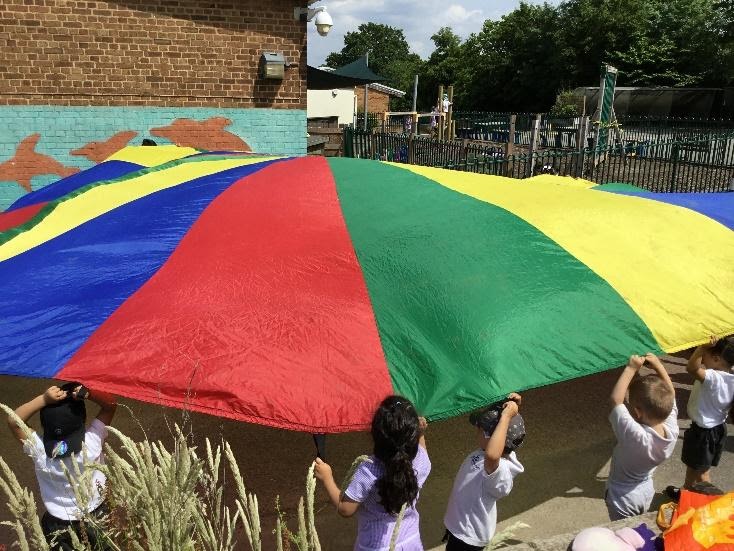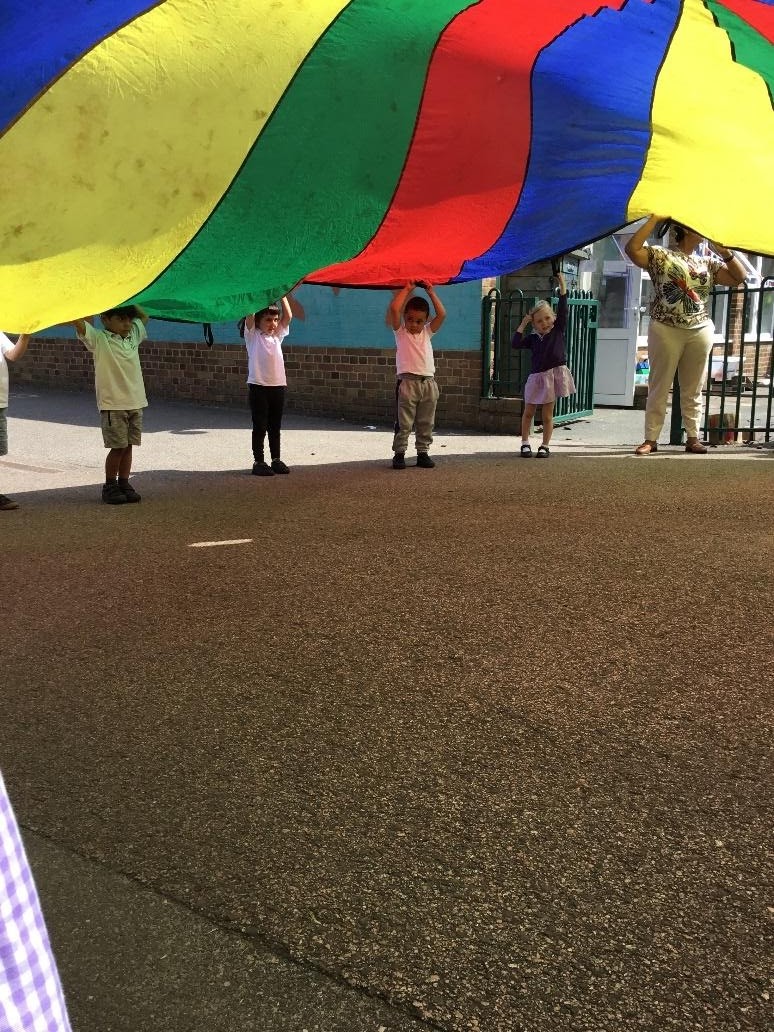 Acorn class have also had some special visitors in the class. We had some tiny caterpillars which the children thoroughly enjoyed watching grow into bigger caterpillars, then spin themselves into a chrysalis. The children were so excited to see them turn into butterflies and watch them being released into the wild.