Living and Growing topic
Enjoying looking at the plants. "I can see buds blooming.''
In Reception all the children have been very excited to begin their new Learning quest 'Living and Growing'.
To celebrate the start of our topic we went on a nature walk around the school grounds to see what we could discover.
Here is a picture where the child labelled what he saw on his nature walk.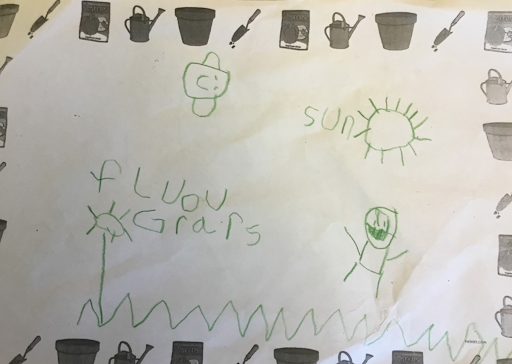 Lucas - Daffodil class.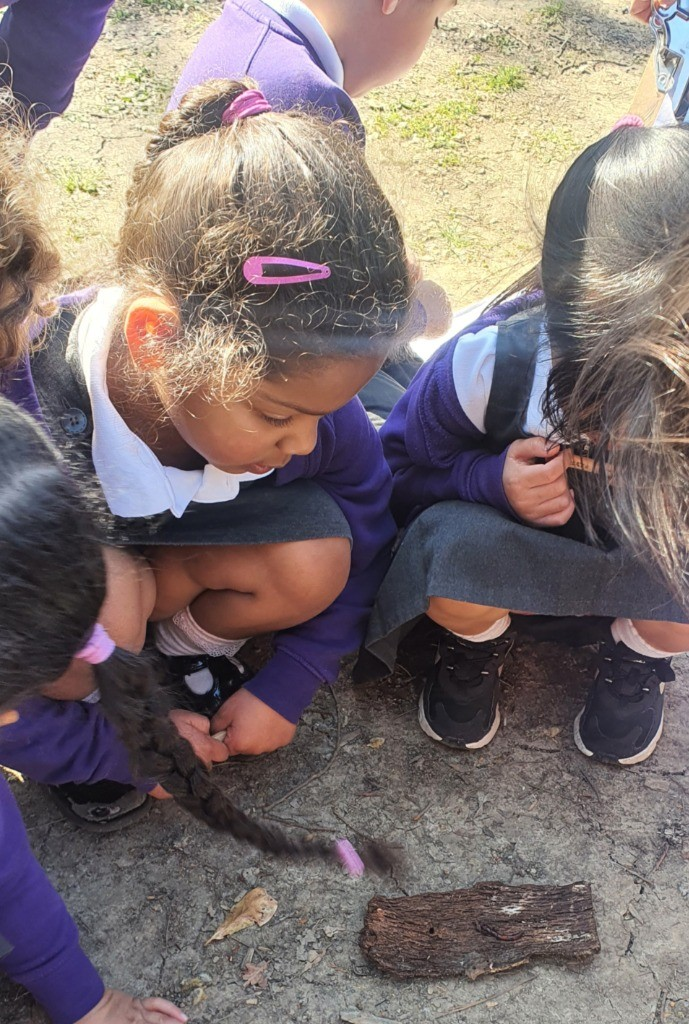 Finding a wriggly worm on her walk.
Our new talk for writing book is called Jasper's Beanstalk. The children have been busy gardening in the mud garden just like Jasper planting beans and exploring their new home corners which have now turned into Florists!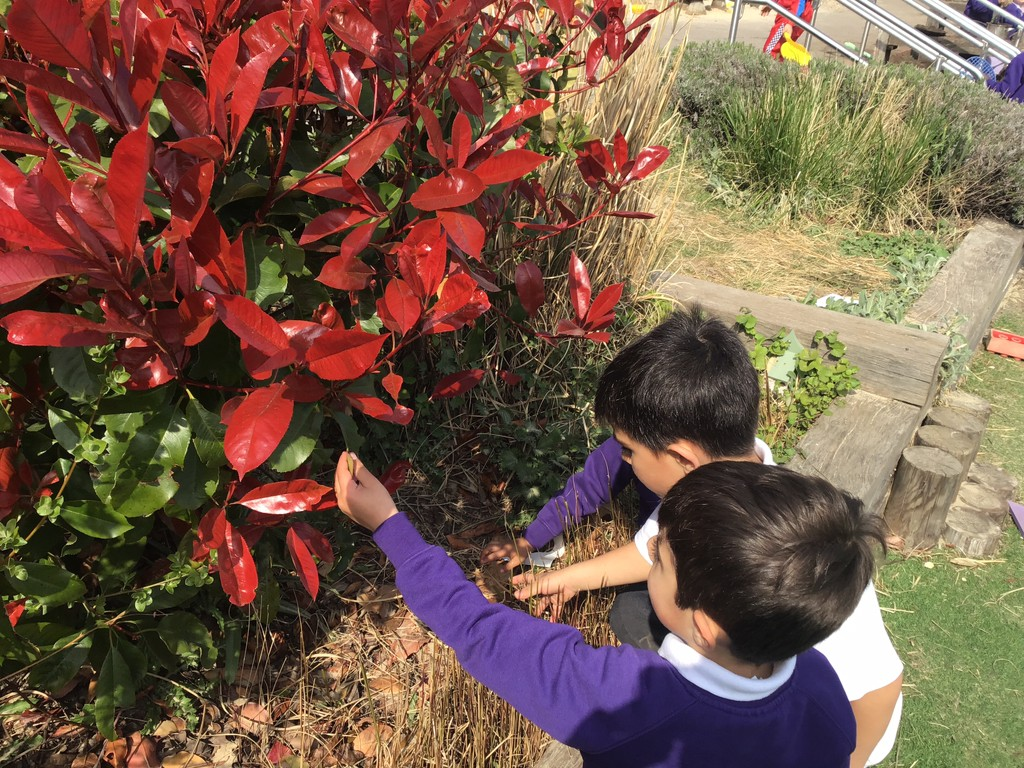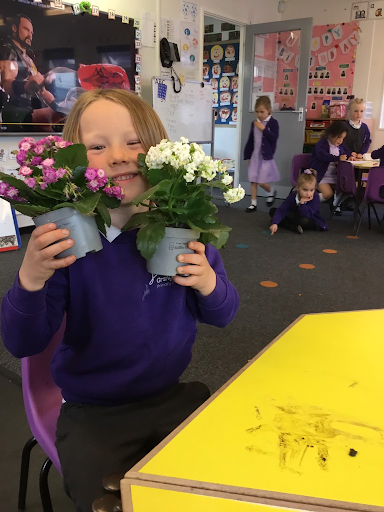 They have been learning all the main parts of a plant and can tell you where on a plant you will find the roots, leaves, stem and flower.
In maths the children have been learning about repeating patterns and have enjoyed creating their own. This week we have been finding patterns in numbers and have been counting in twos. The children have enjoyed exploring this in the outside area.