Exploring seeds in Year 2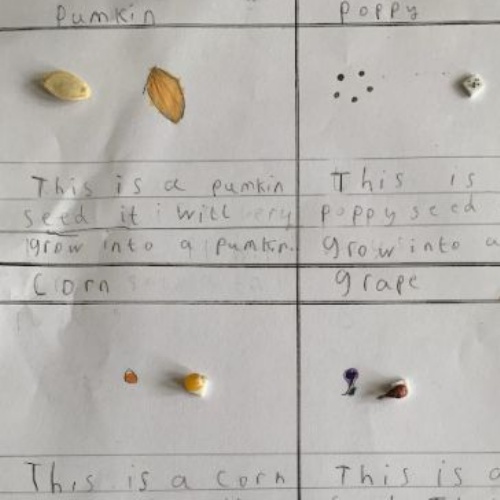 This week Year 2 have become apprentice gardeners and have been exploring lots of different types of seeds.
They identified many different types of seeds and discussed the variety of shapes and sizes. They also thought about and researched what each seed eventually grows into. Some children had a go at sketching the seeds they identified and wrote a small description on each. Here are some examples of their great work!