Christmas prep in Nursery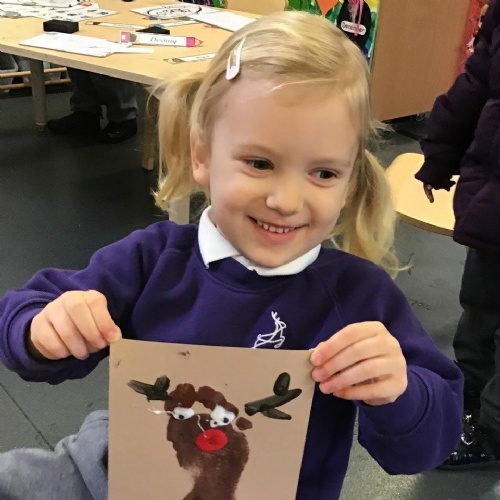 Christmas preparations have been in full swing this week in nursery! The children have painted their feet.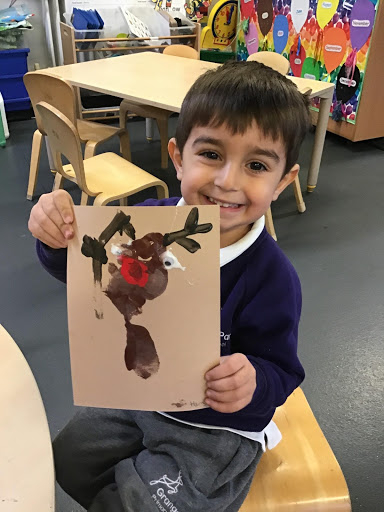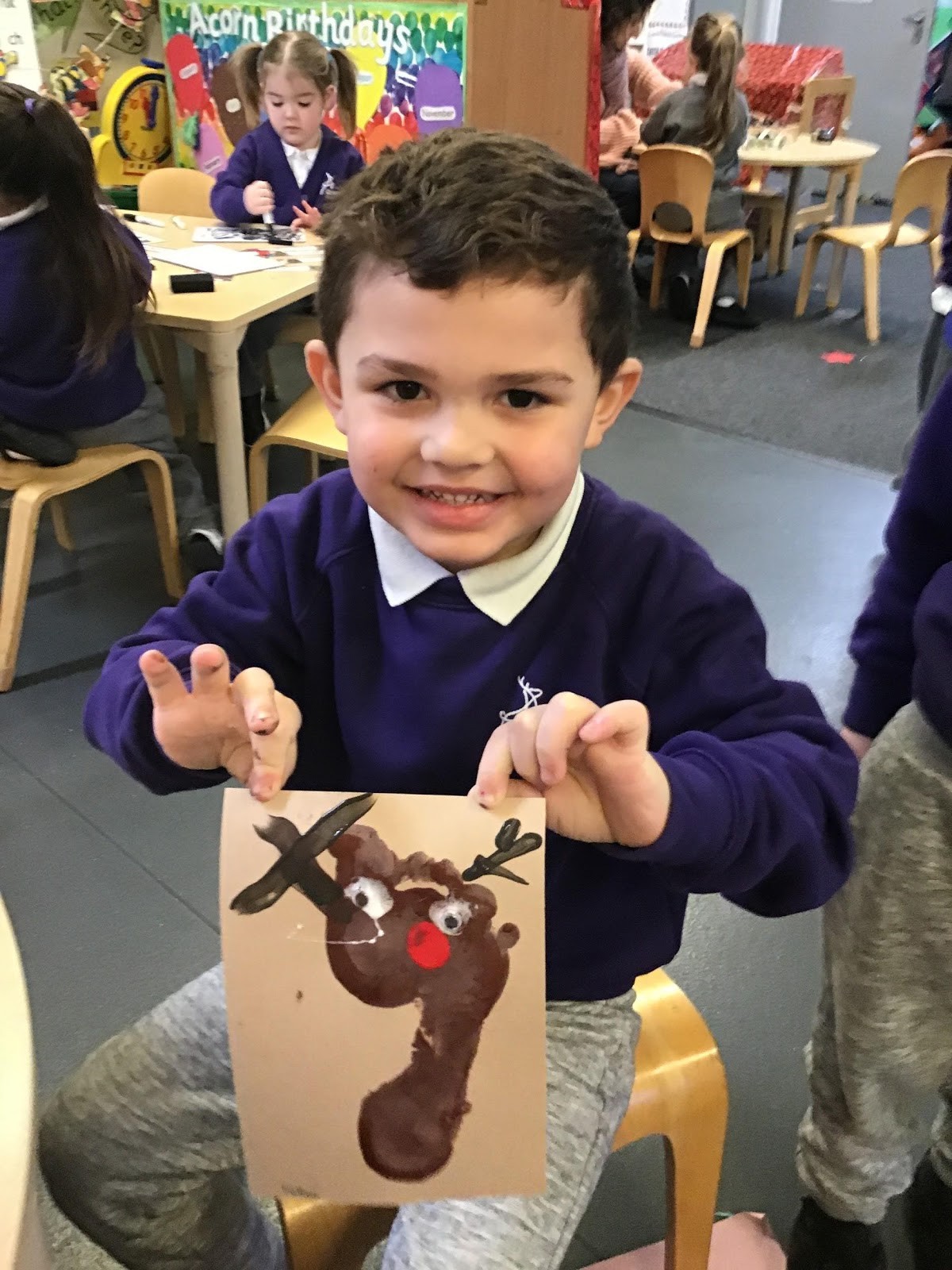 The children have painted their feet to make reindeer. They have created 'wishlist' stockings for Santa, decorated Christmas trees and discovered the wonder of snow.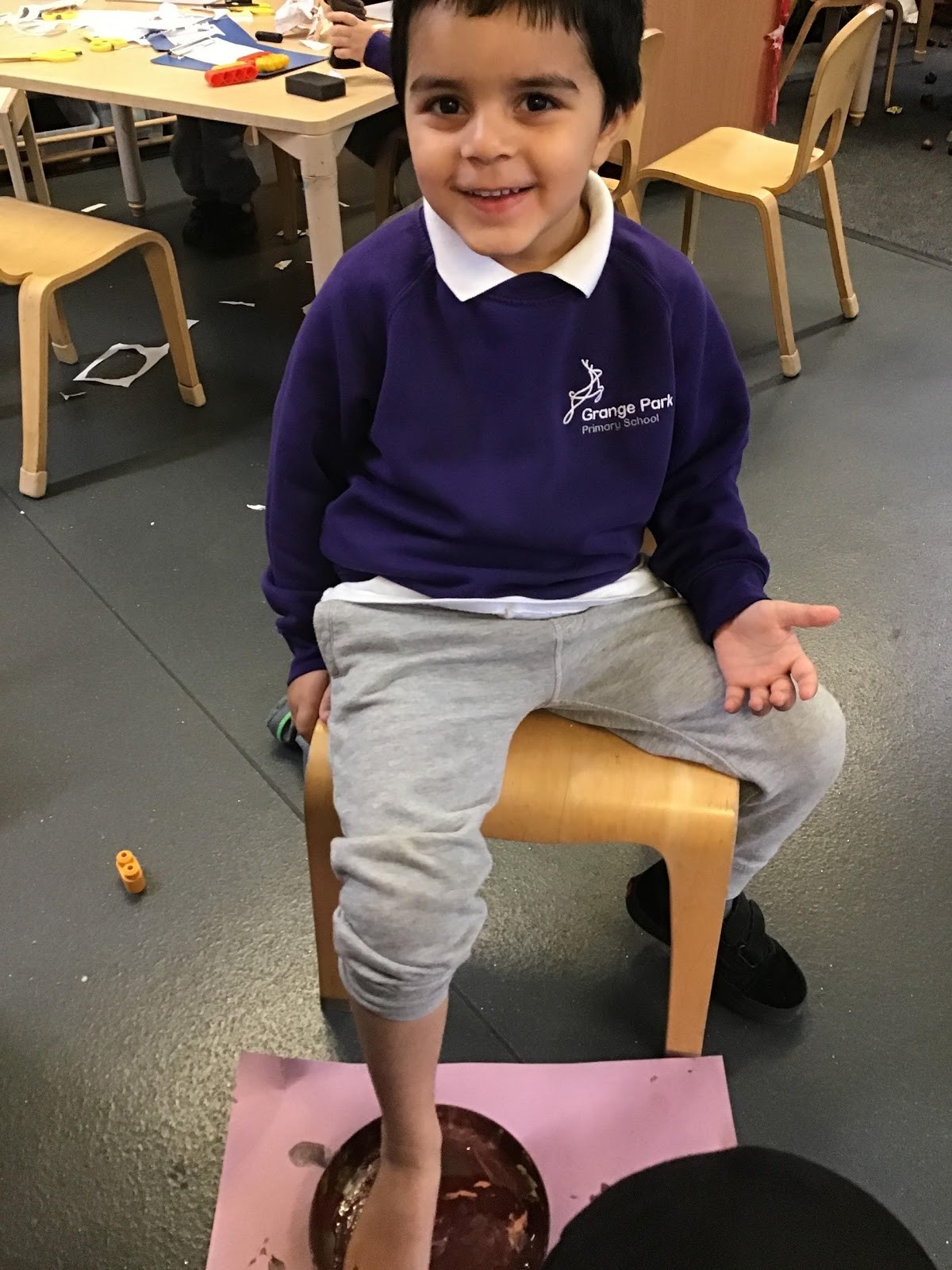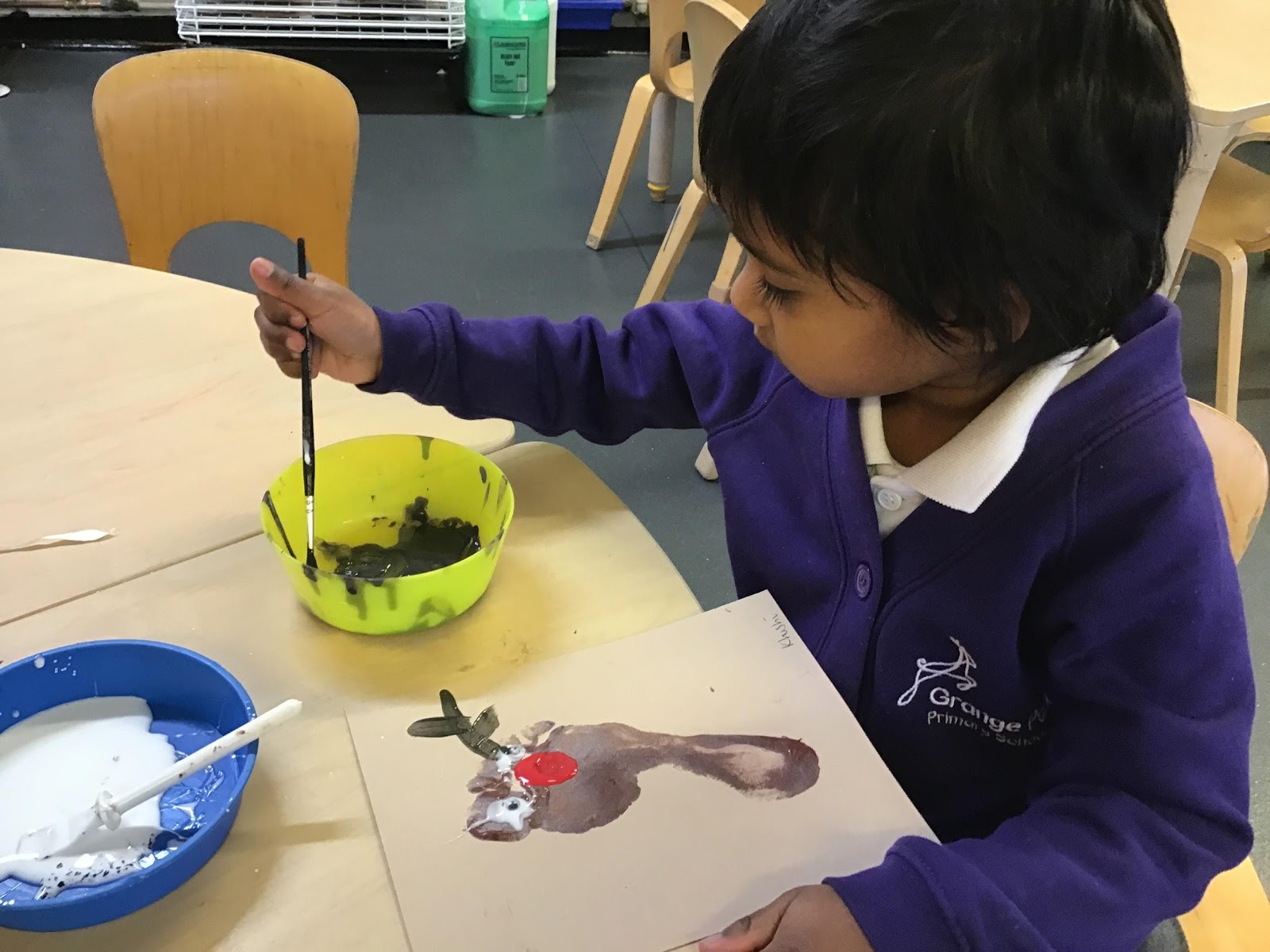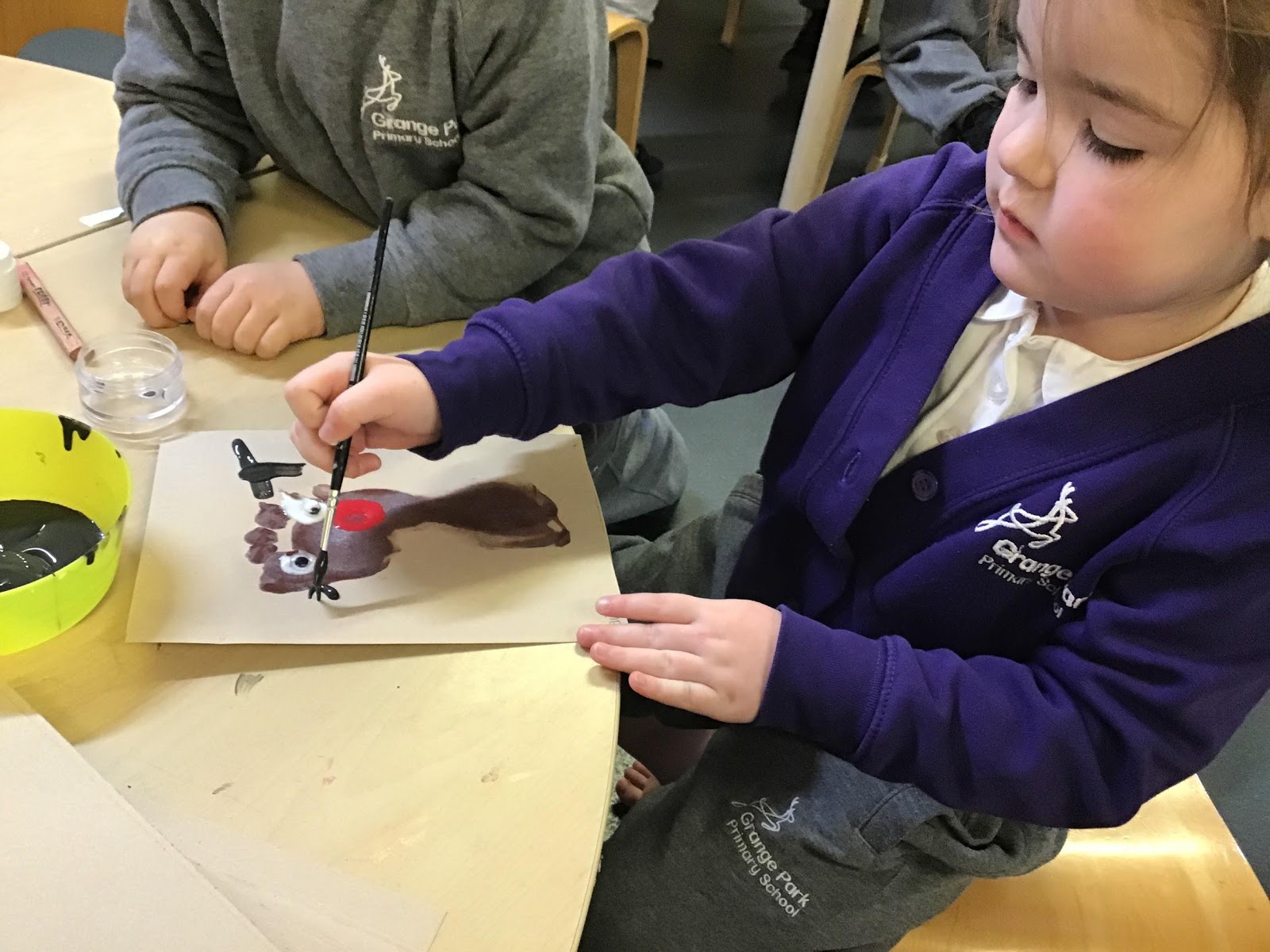 It's fun painting feet. The children adding antlers, eyes and red noses to their reindeer faces.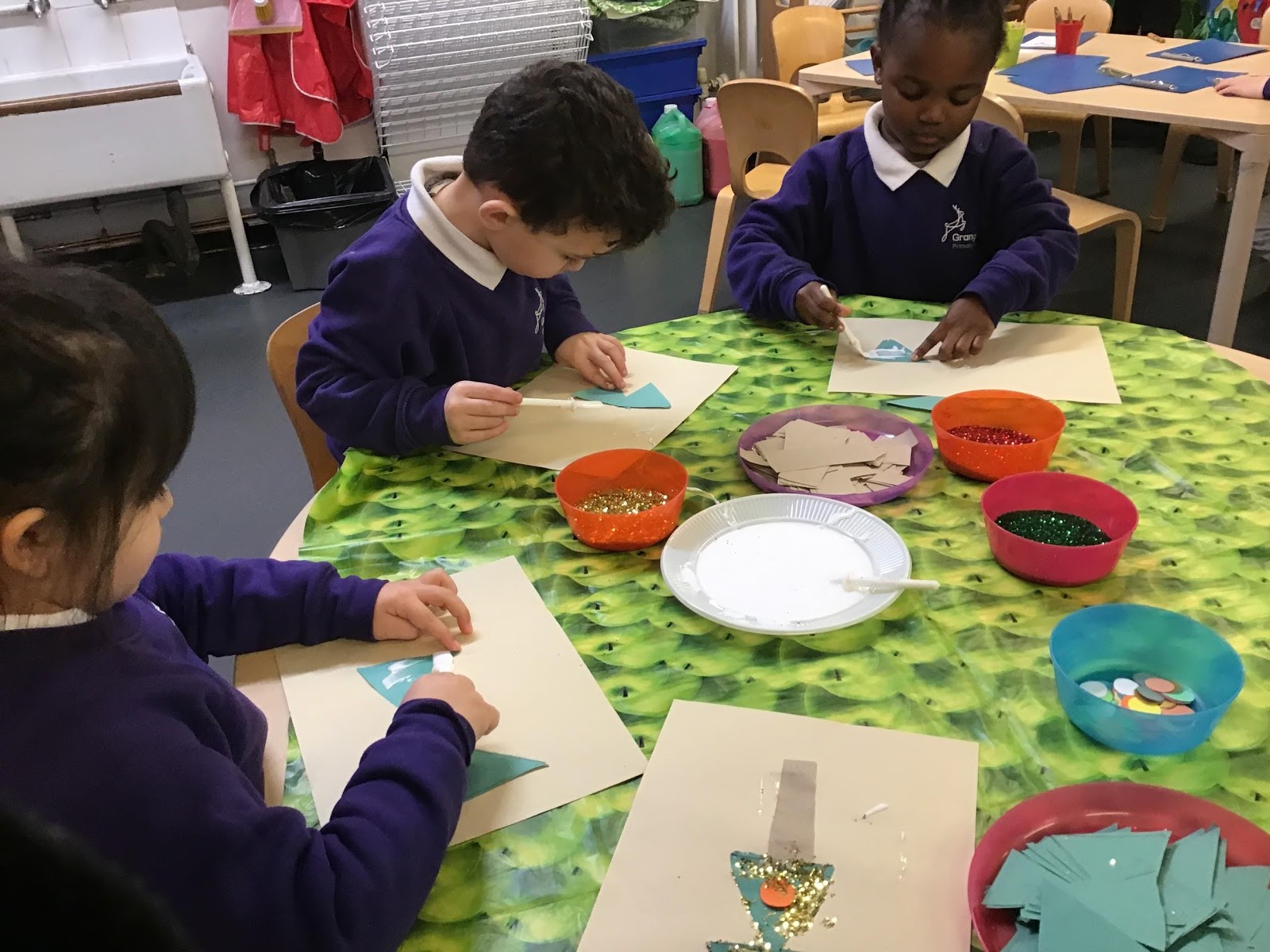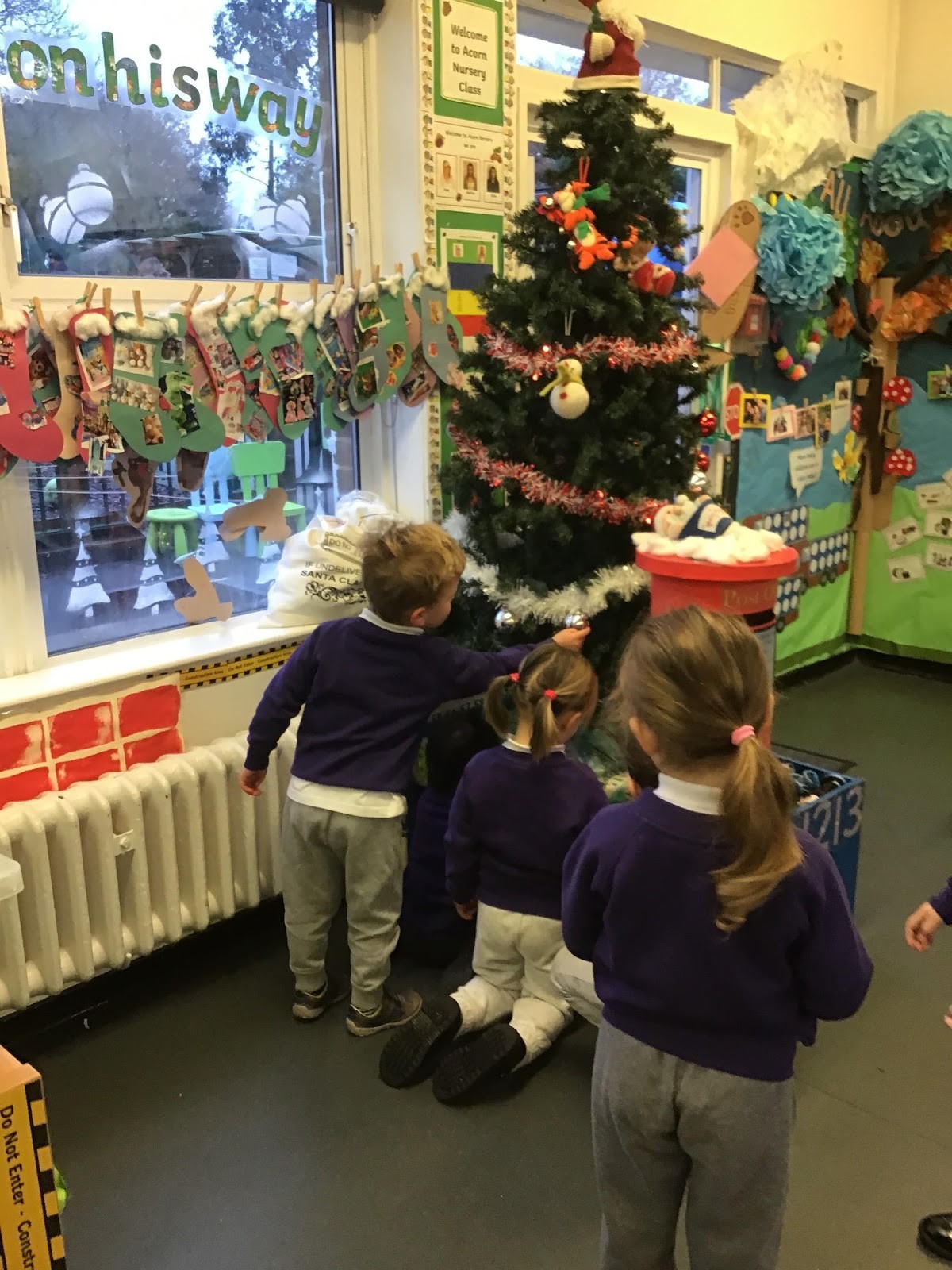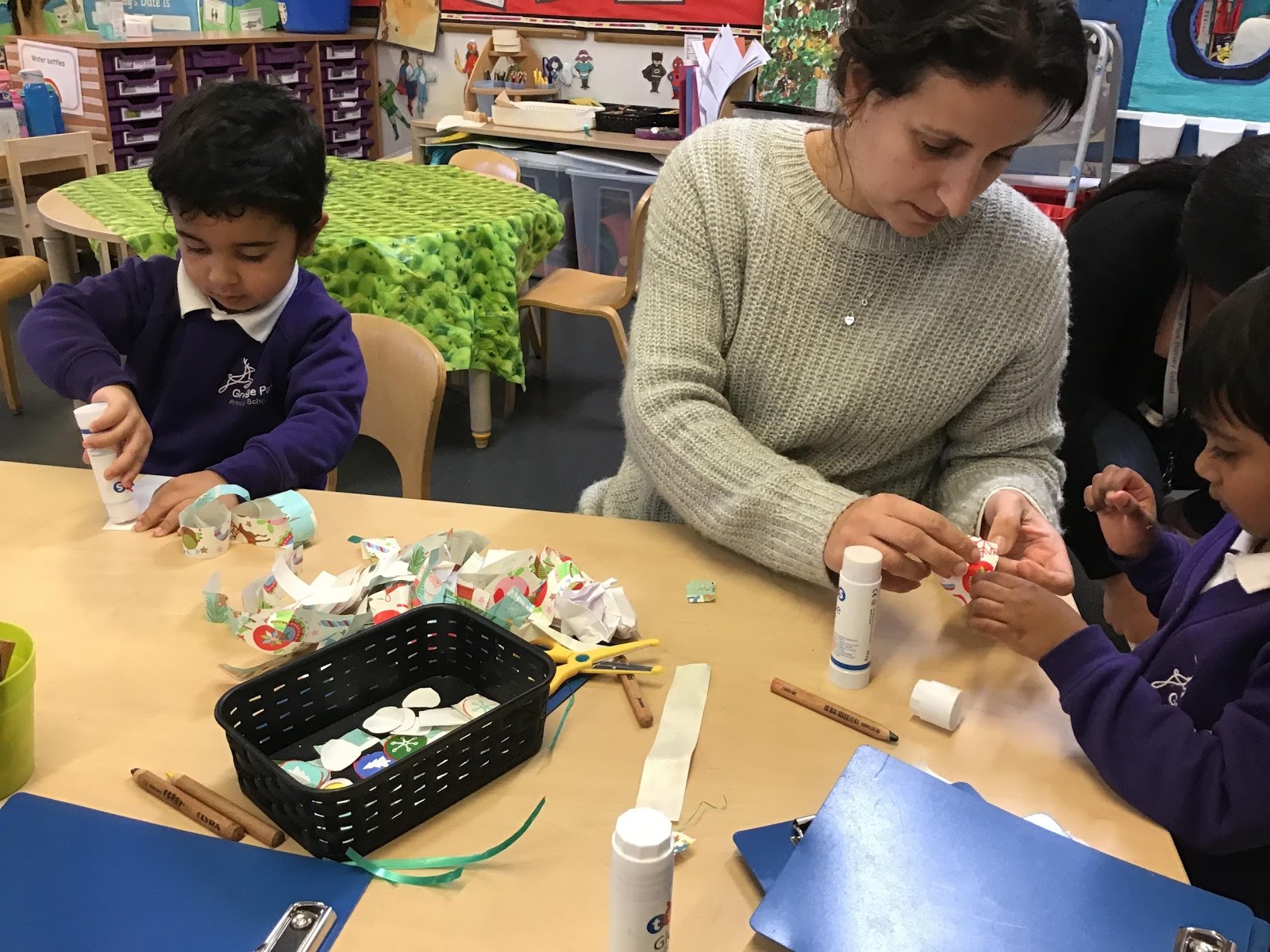 The children creating Christmas trees using 2D shapes. There has been so much excitement in Acorn as the children decorated a real Christmas tree. They worked together with glue sticks at the ready to construct a 'Super Super Long' paper chain garland for our Christmas party.
This term the children have been learning to write the letter sounds in their name and made extra special gift tags for Christmas.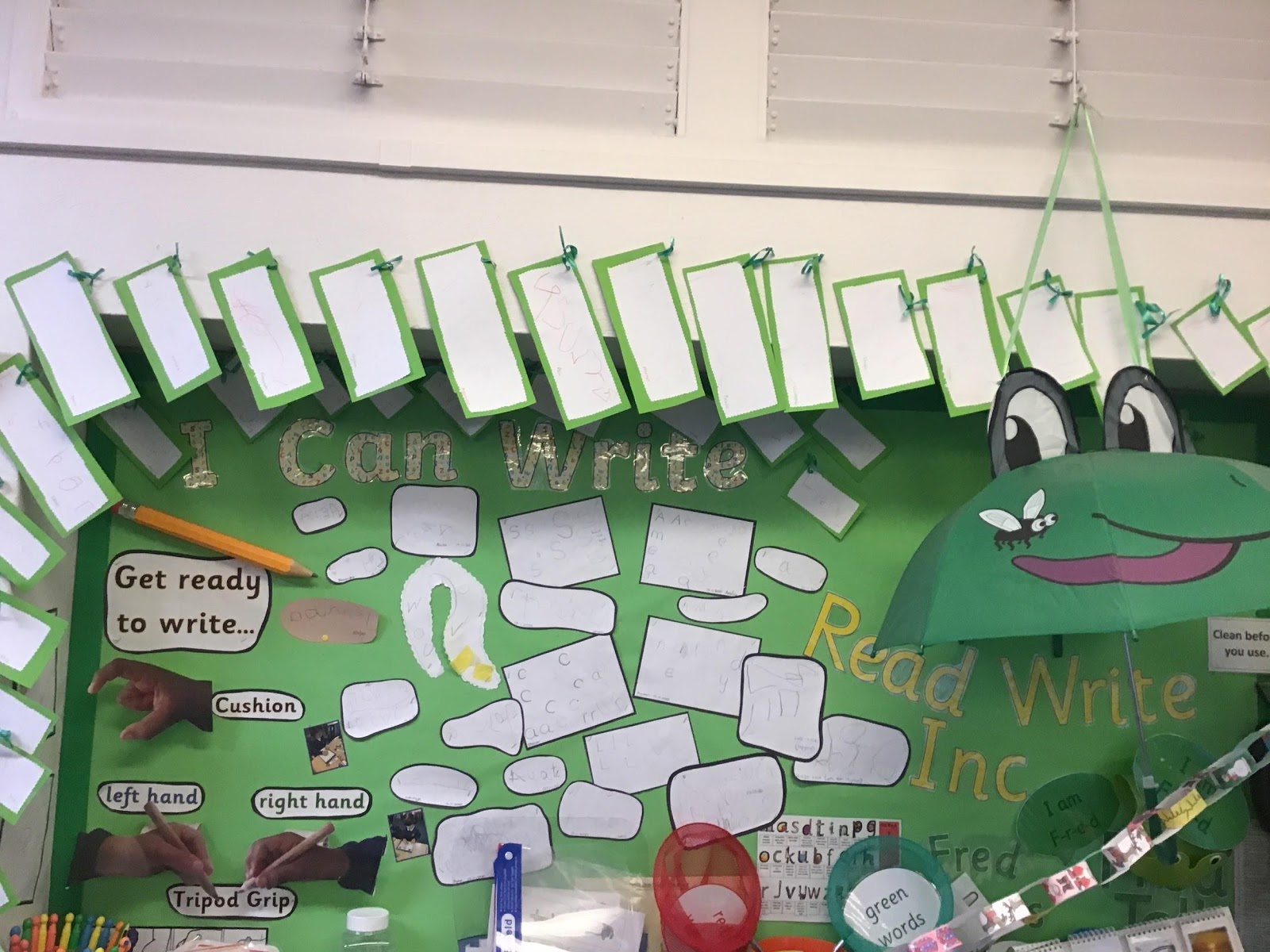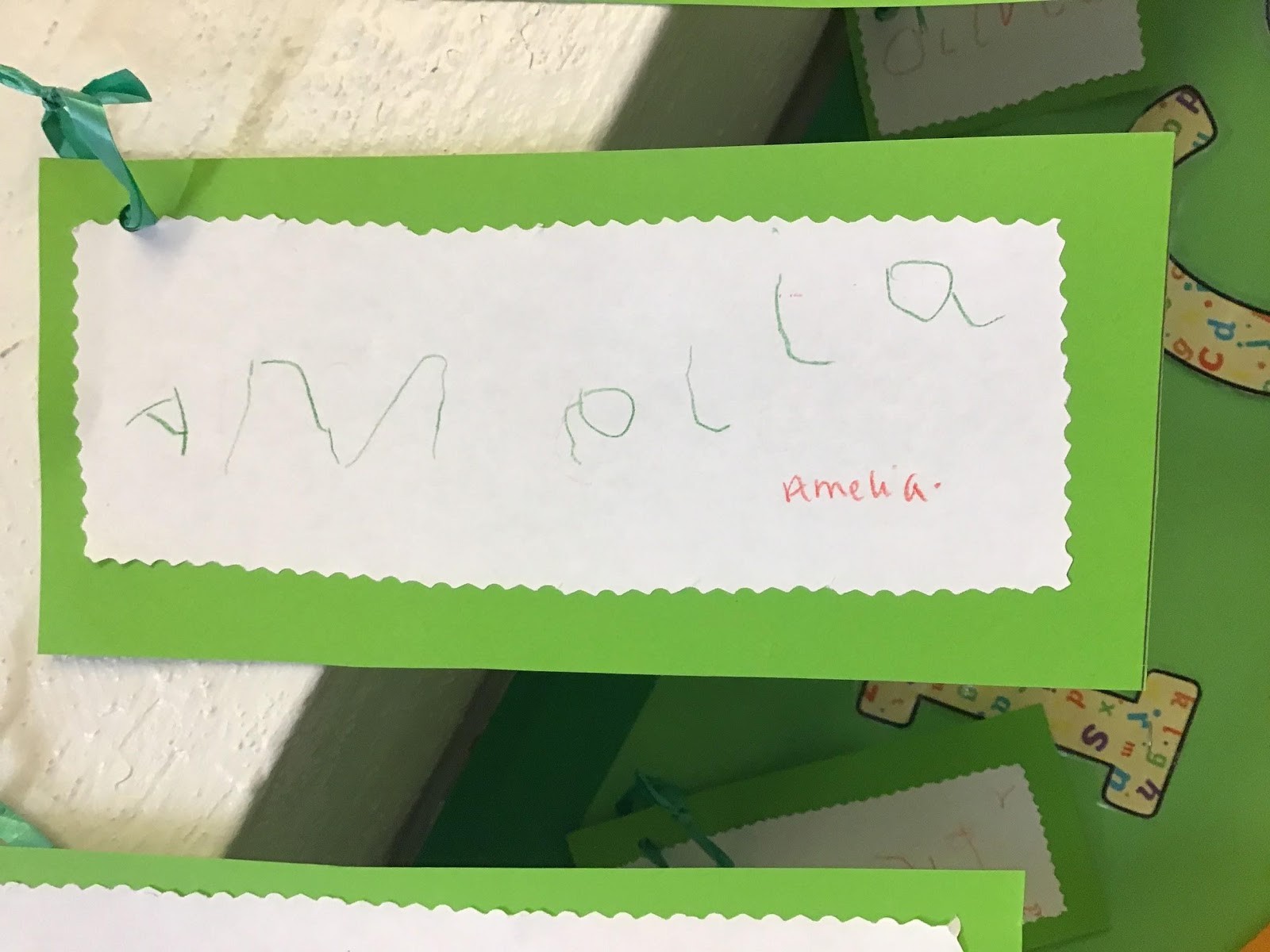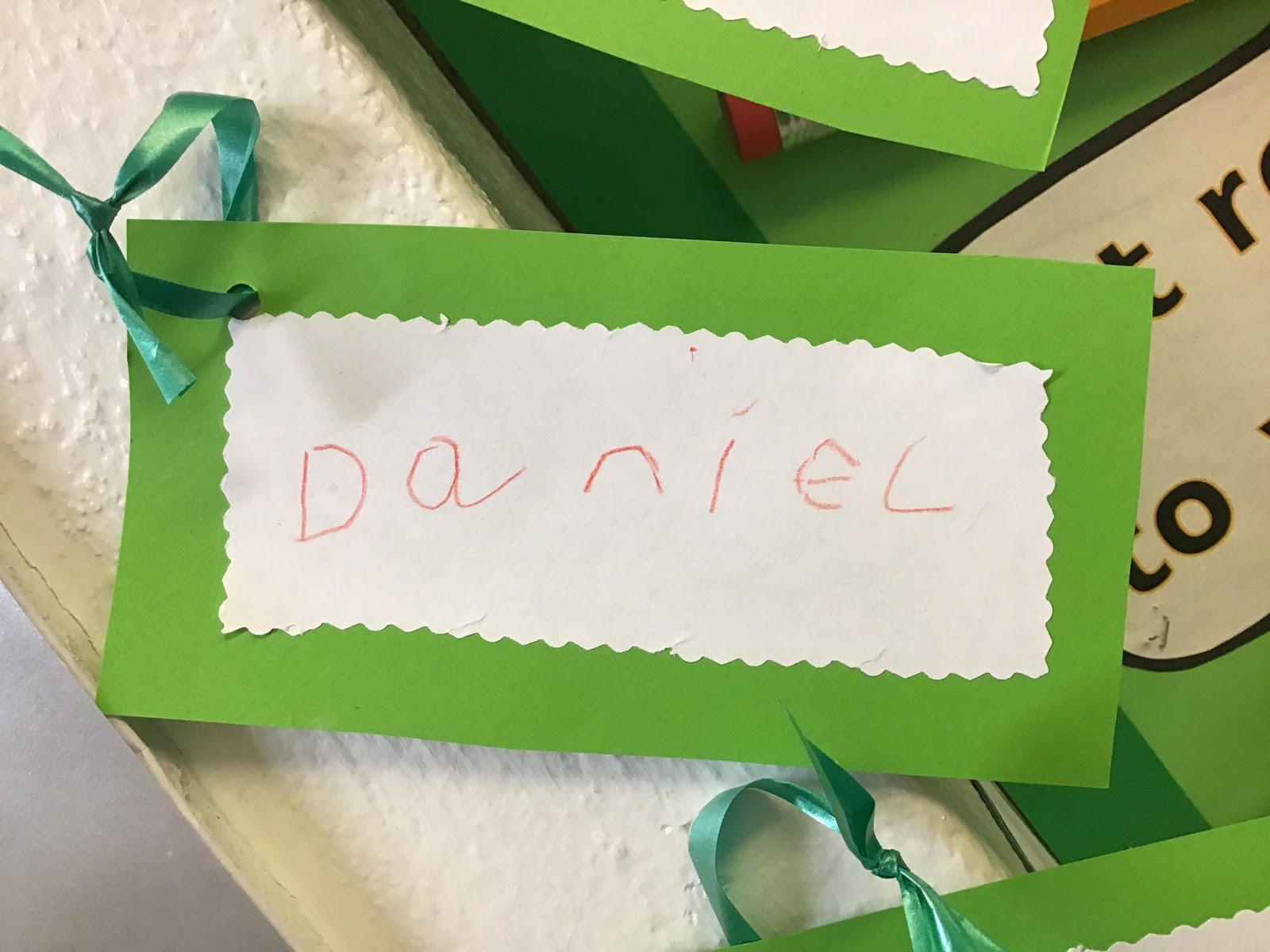 The children mixing the salt dough.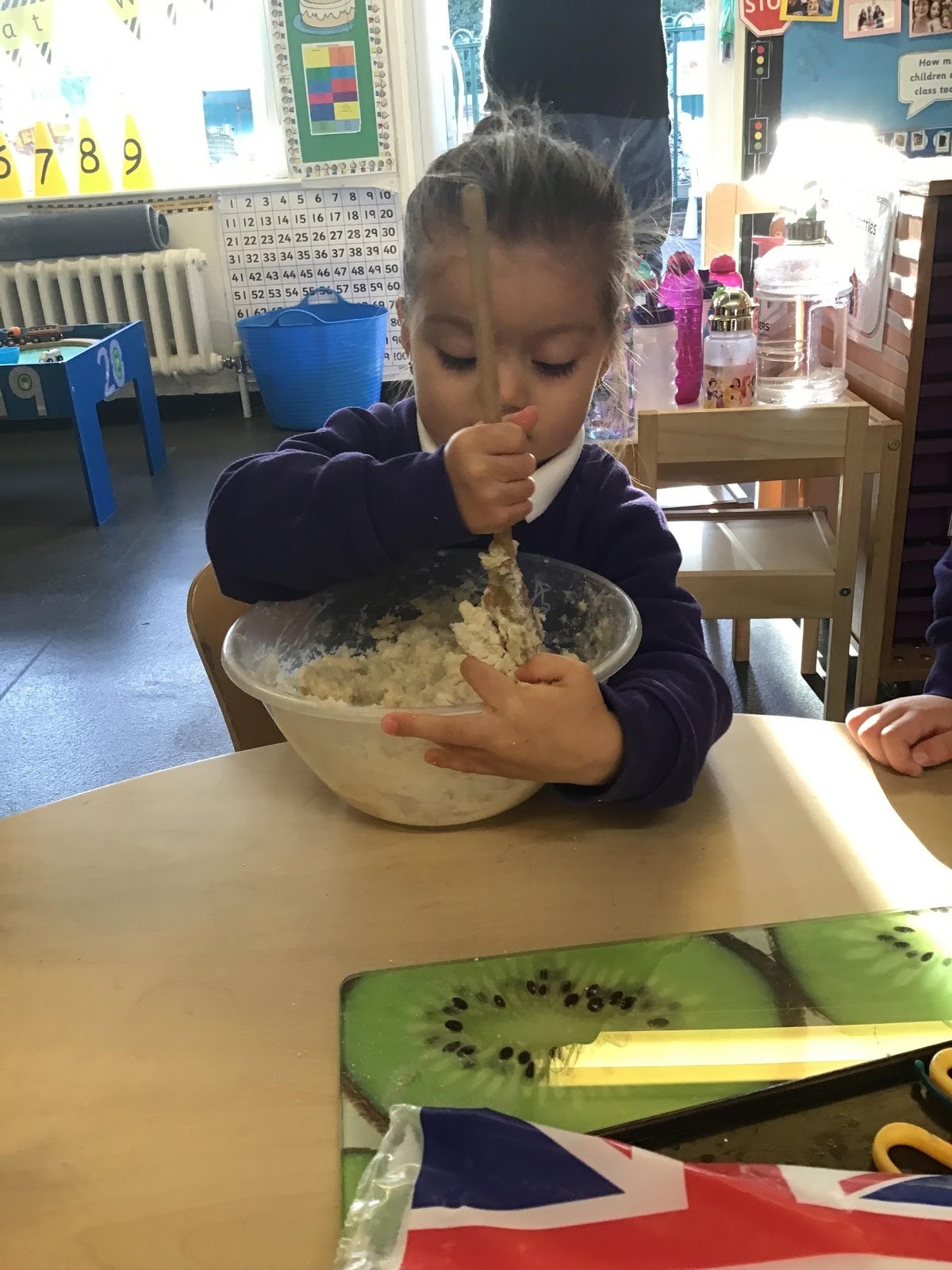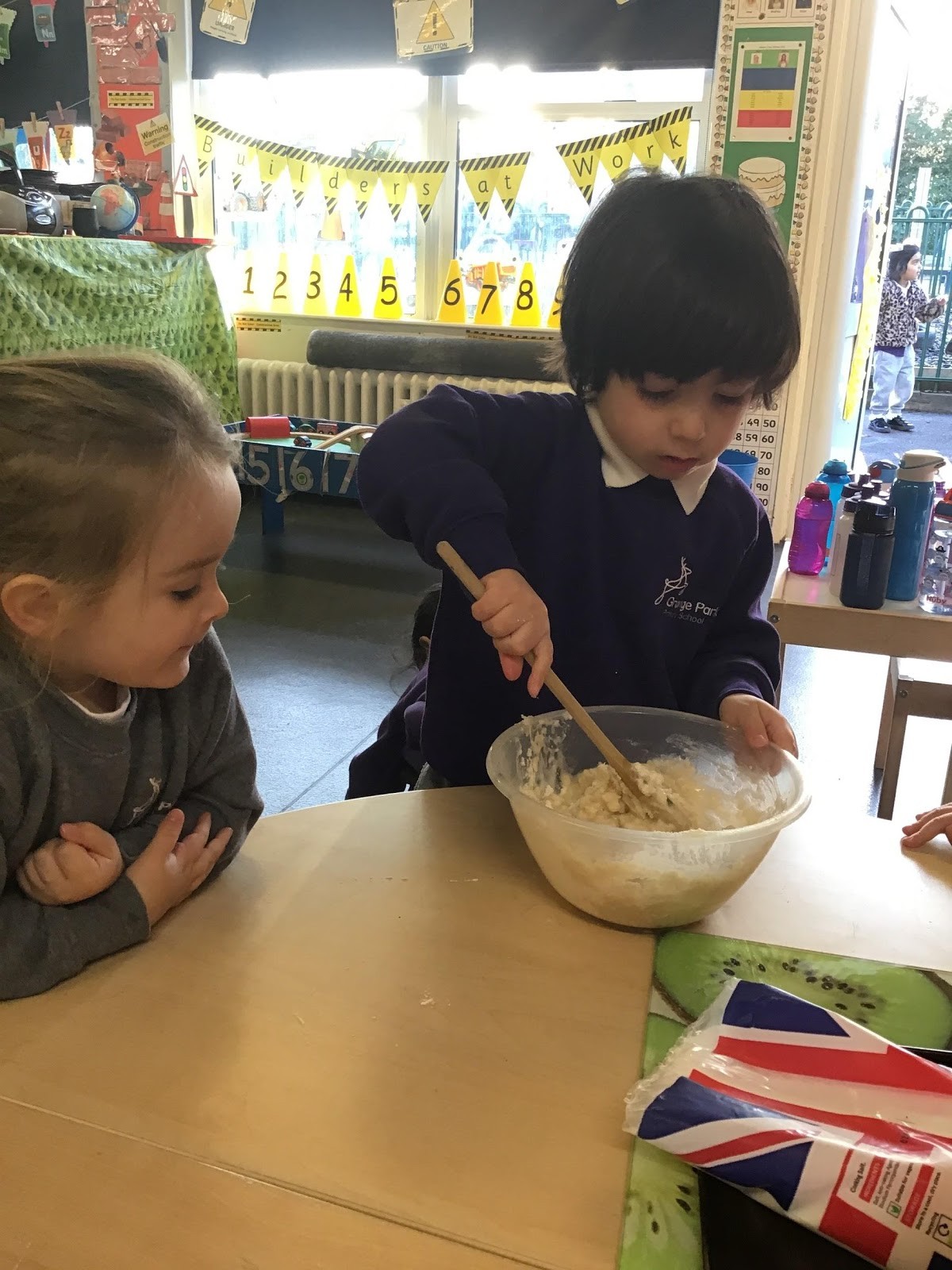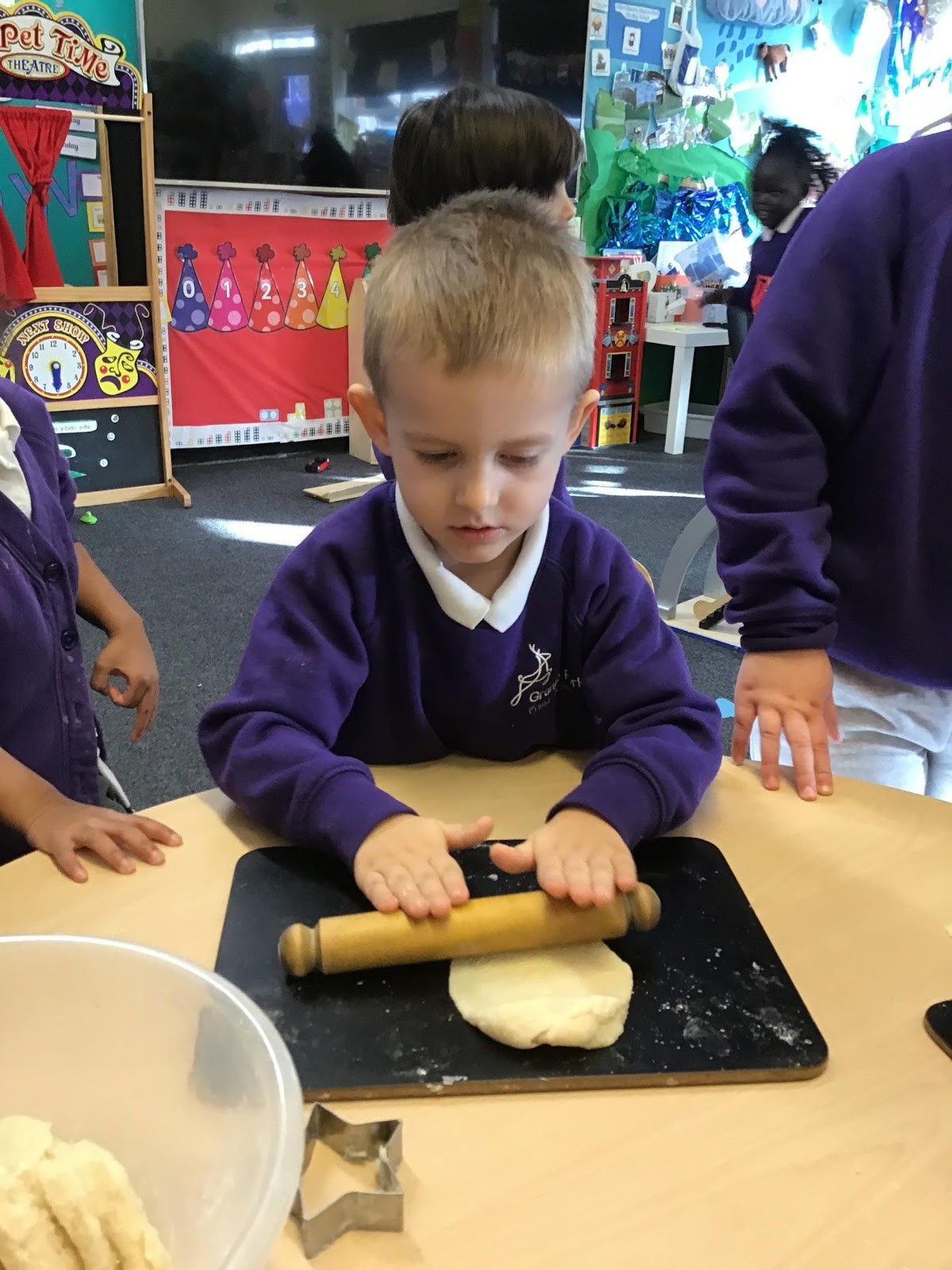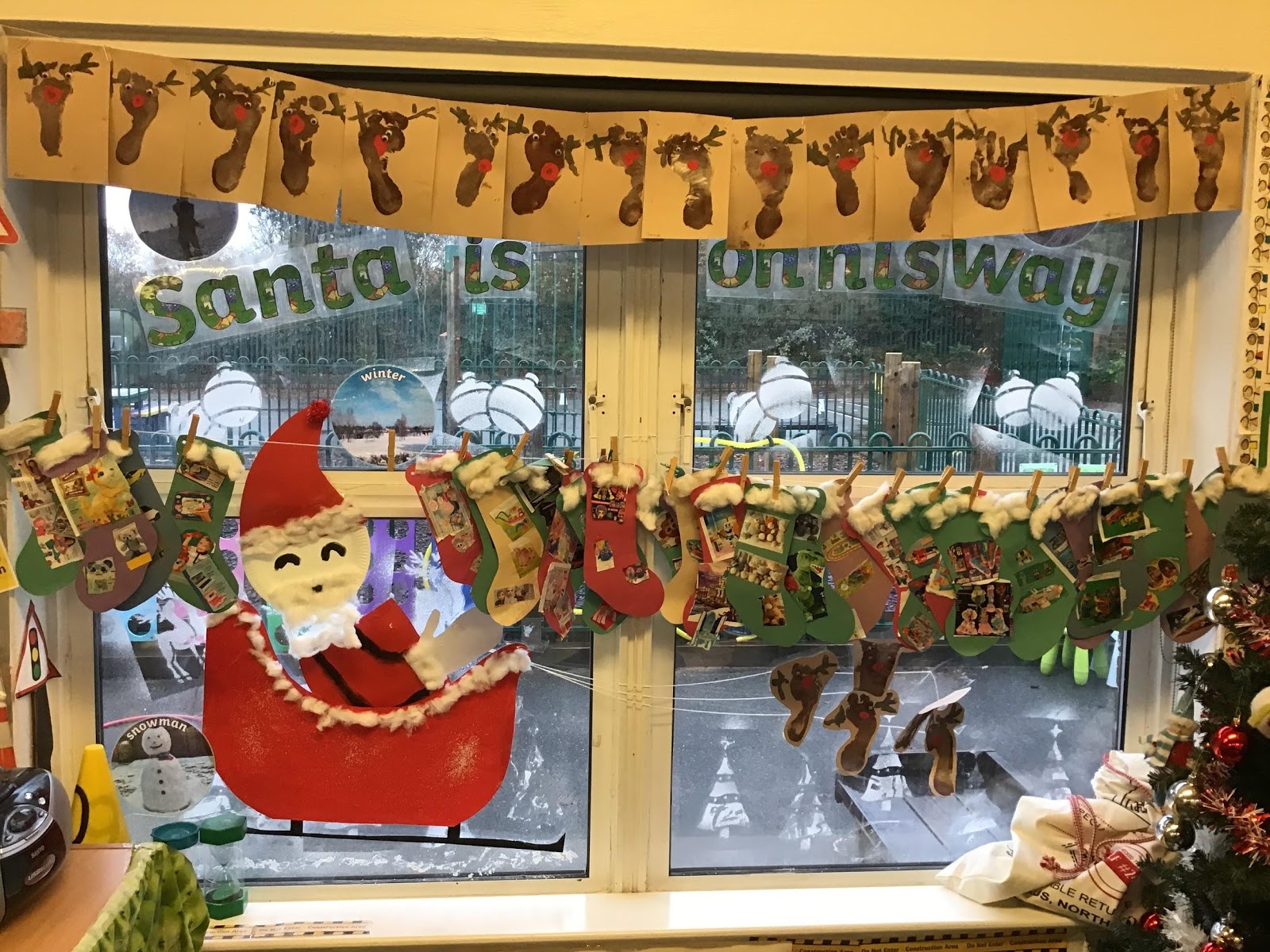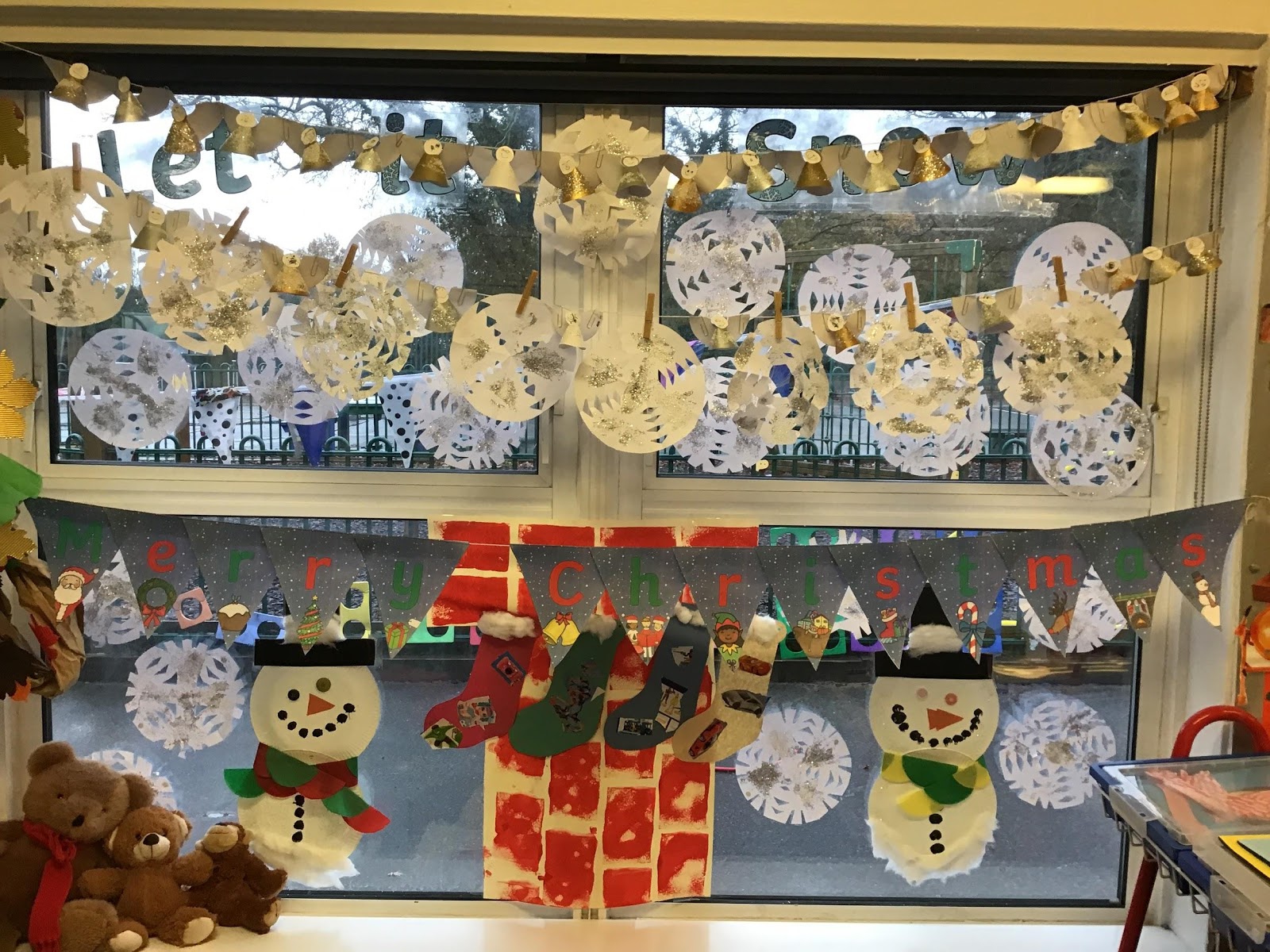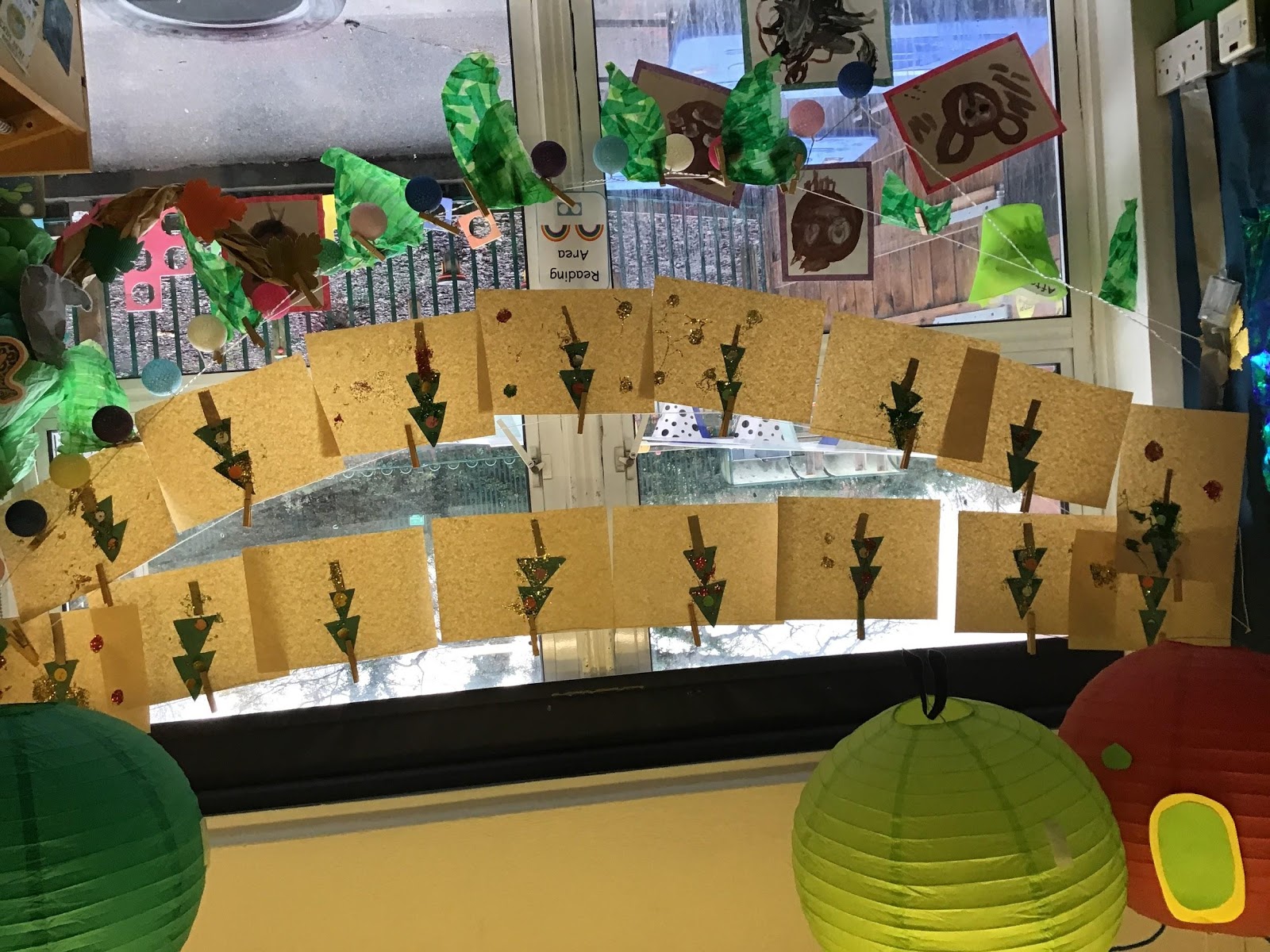 'Little helpers' worked together to clean our classroom windows ready to decorate for Christmas.
Look at our reindeer footprints and stockings. Our Christmas windows are all decorated with our wonderful work. 'Children children what do you see?'
"I see a reindeer, a Christmas tree and presents and some snowflakes." Shanvi - Acorn