Dream Team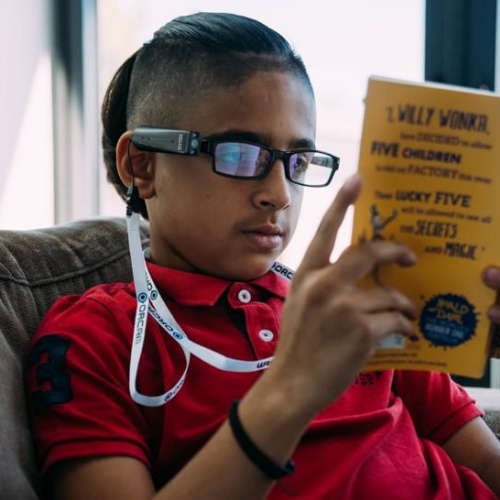 Mikey was very lucky to have been chosen by Lionel Messi to join his ' Messi dream team'.
Mikey is the only person from the UK selected by Messi, joining other visually impaired youngsters from Uruguay, Brazil, Spain, Germany, the United States, Israel, Japan, and France.
As part of Messi dream team, he gifted a very special pair of glasses called 'OrCam my eye' to Mikey. The device allows Mikey to understand text and identify objects and people through audio feedback. With this technology it has now allowed him to read his own classwork off the board, read class books and worksheet which he has not been able to do for 3 years! It has given Mikey more independence and its fabulous to see!